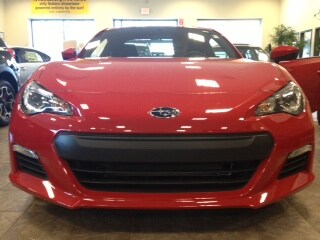 New Cars
These cars arrive from factories in Japan on a big boat:  Impreza, Crosstrek, WRX, BRZ, Forester.  These cars arrive from factories in Indiana on a long train:  Legacy, Outback, Tribeca.  
Learn
about factory ordering your new Subaru.
Used Cars
We scour the country looking for top-shelf used cars.  If you would like to know where any one of our cars came from, just ask.  If you would like to see what a real auction looks like, see the video below. 
Subaru of America Factory Auctions
Open only to Subaru franchised dealers, factory auctions offer late-model, low-mileage Subaru's.  Here we buy executive demonstrators (cars driven by Subaru employees as an employment perk) and former rental cars (usually from airports).   This is a traditional auction where cars drive through lanes and dealers bid on the vehicles.   We purchase cars using an internet link so we can buy from auctions all over the country without the expense of sending a person there.   See the bottom of this page for a video. 
Lease Vehicles Returned at Maturity
At the end of a Subaru lease (most last 36 months, but range from 24-48 months), lessees can purchase their cars from Subaru but usually they return them to us in Hanover.  We buy the nice ones.  (To learn more about leasing, click here
.)
Off-Lease Virtual Clearinghouse
If another Subaru dealer chooses not to buy a mature lease, Subaru sends an inspector to the dealership.  Subaru posts the detailed condition report with photos on our dealer portal.  After thorough research, we buy the best of these cars and ship them from that grounding dealer to us. 



Trades



Few vehicles earn the right to wear a Planet logo on the back.  We won't offer a car for retail sale at Planet unless we can be confident that you're buying a reliable car.  Because few meet our tough standards, almost all of them go to the auction.  But we do keep the "cream puffs" and offer them for sale.  If you see a car that is not a Subaru in our inventory, this is how we got it.
Downsizers
When an owner no longer needs a car because of a change in circumstances (e.g. leaving the country, moving to New York City, death in the family, etc.) we buy nice Subaru's from folks even if they don't buy one from us. 
Click here
if you would like to downsize. 
Non-Subaru Dealers
When a local Toyota dealer, for example, trades a Subaru in but doesn't have the expertise to properly service and/or market it, they call us and we buy it from them. 
Watch a real on-line auction!