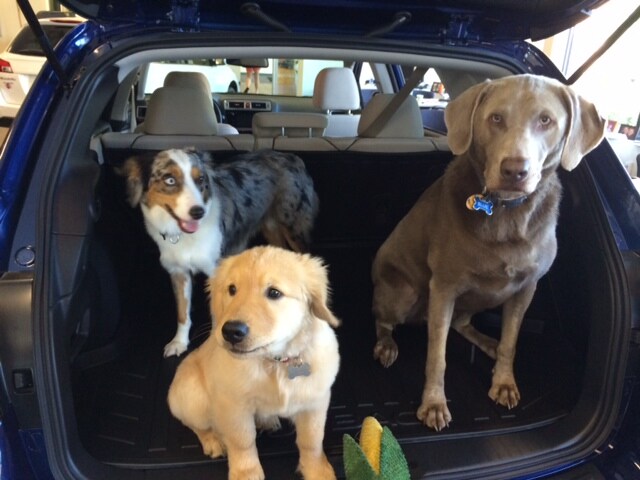 By Sarah Shemkus
The Planet Subaru sales staff isn't pushy, but the greeters might hound you a little. At the Hanover car dealership, the workforce includes a Labrador retriever named Blue, a mutt named Milo, and three more dogs charged with welcoming customers - and sometimes licking and snuggling them.
Canines first joined the team in 1998, when owner Jeff Morrill's brother and dealership cofounder began bringing his dogs to work. Having the animals around was so well received, they decided to let employees bring in their dogs, too. Pet owners like the ease and companionship of having their dogs with them, while many of the dogless enjoy spending time with the animals, Morrill said. Any dog belonging to an employee is eligible for a greeter position, as long as they're qualified. "We look for the same qualities we have in our human team members: People who get along with others and don't bark or bite," Morrill says. 
Read the Boston Globe story in its original format.
Read about Planet Subaru's Top 25 position Globe's Top Places to Work ranking.