What is this light on my dash?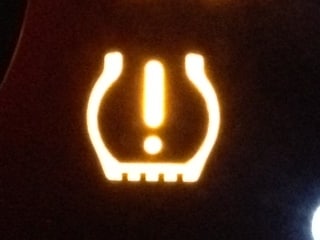 What the heck is this? An excited Grecian urn?
This is your tire pressure monitoring system (TPMS) light. If the light is flashing, you have a problem with the monitoring system itself, usually corrected by replacing one or more air pressure sensor assemblies in the wheel. If the light remains on, solid, then one or more of your tires has low pressure. Causes:
The outside temperature has dropped. Colder air is denser than warmer air. We see a lot of TPMS lights in the autumn.
You have a leak in one or more of your tires, especially if you have to keep inflating a tire to maintain the recommended pressure. Slow leaks can occur because of damage or poor seals at the valves or beads.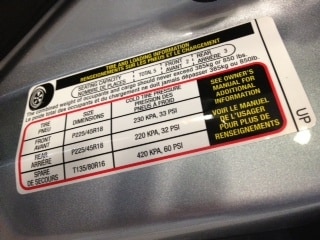 Low pressure can result in a wonky ride, premature tire wear, and possible blow-out. Visit Planet, or if you're handy, get out your bike pump and pressure gauge. Inside the driver door, find a sticker like the one to the left that lists the proper inflation for front and rear tires.
According to National Highway Traffic Safety Administration estimates, under-inflated tires contribute to more than 600 fatalities and 33,000 injuries annually, and they waste more than 1 billion gallons of gasoline every year, based on Department of Energy estimates.
So, to put it gently, you might DIE or get MAIMED, or at least DESTROY THE ENVIRONMENT BRINGING ABOUT APOCALYPTIC HELLFIRE ON EARTH if you don't properly inflate your tires.
---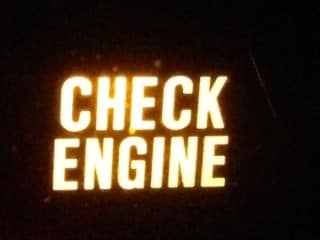 My check engine light is on. What do I do?
Click here for a whole page dedicated to check engine lights.
---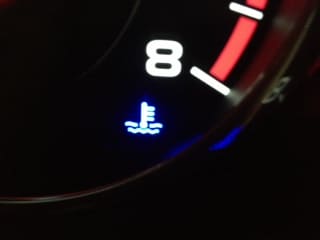 What is the blue thing that looks like an ocean buoy?
In a Subaru that doesn't have a temperature gauge, this blue light indicates that the engine is warming up. It will go off as soon as the engine reaches normal operating temperature. If the light ever blinks RED, then your engine is on the verge of overheating...turn off the engine very soon. If it goes solid RED, you are currently overheating the engine and potentially causing irreversible damage...turn off the engine NOW.
---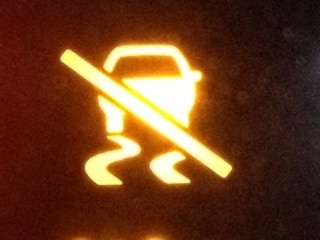 Why is my Vehicle Dynamics Control System light on?
You may have inadvertently turned the system off. You will find a button on the dash near your left knee. Since this is a skid control system designed to keep your car on the road, Subaru gives you the option of turning this system off if you want to use wheel spin at low speeds to crawl out of deep snow or mud.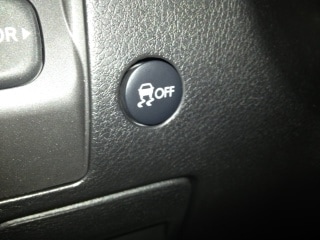 This light comes on in concert with the check engine light because your Subaru disables the VDC system when the engine is not performing at peak efficiency. Click here to learn more about the check engine light.
---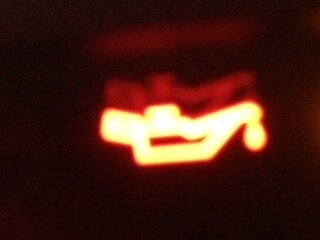 Why is my oil light on?
The most common cause of this light is low oil. It is not the only cause (e.g., you may have a sensor problem). This requires immediate attention, because driving your car without enough oil can cause irreparable harm to your engine.
For the most accurate dipstick reading, check your oil level with the engine cold, and the car parked on level ground. (If the light comes on while driving, then you'll have to check it with the engine warm). If it is low, add one quart and look for leaks underneath the vehicle. See us soon.
See lots of detail about oil levels here.
---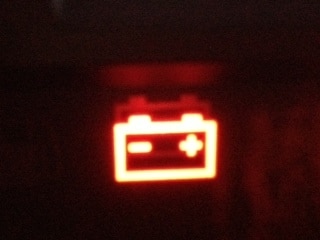 Why is my charge system light on?
This light usually indicates a problem with your alternator. Your alternator generates the power for your Subaru while driving, and charges the battery. A failing alternator will generally disable your vehicle relatively quickly. Take the next exit. As the car gradually loses power, you will see additional lights start to illuminate--one at a time--as the car loses the power to run various onboard systems.
---
Want to see your complete owner manual?
Click here to download the whole manual for free. Print pages if you need them. If you need a bound paper book, we can order one for you.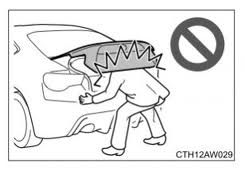 The image to the left is from the BRZ owner's manual, discouraging you from slamming the trunk on your head.
---
* Although every reasonable effort has been made to ensure the accuracy of the information contained on this site, absolute accuracy cannot be guaranteed. This site, and all information and materials appearing on it, are presented to the user "as is" without warranty of any kind, either express or implied, including but not limited to the implied warranties of merchantability, fitness for a particular purpose, title or non-infringement. All vehicles are subject to prior sale. Price does not include applicable tax, title, and license. Not responsible for typographical errors.