The 2023 Subaru Love Promise Customer and Community Commitment Award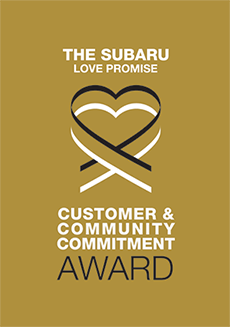 We've been nationally recognized for our dedication to our customers, our community, and the Subaru Love Promise.
We're honored to receive the 2023 Subaru Love Promise Customer and Community Commitment Award. This award nationally recognizes elite Subaru retailers who provide an exceptional customer experience at every interaction with Subaru. These retailers have also demonstrated an outstanding commitment to supporting passions and causes in their local communities in important areas such as the environment, community, health, education, and pets.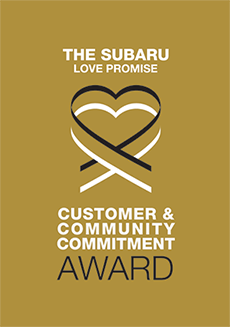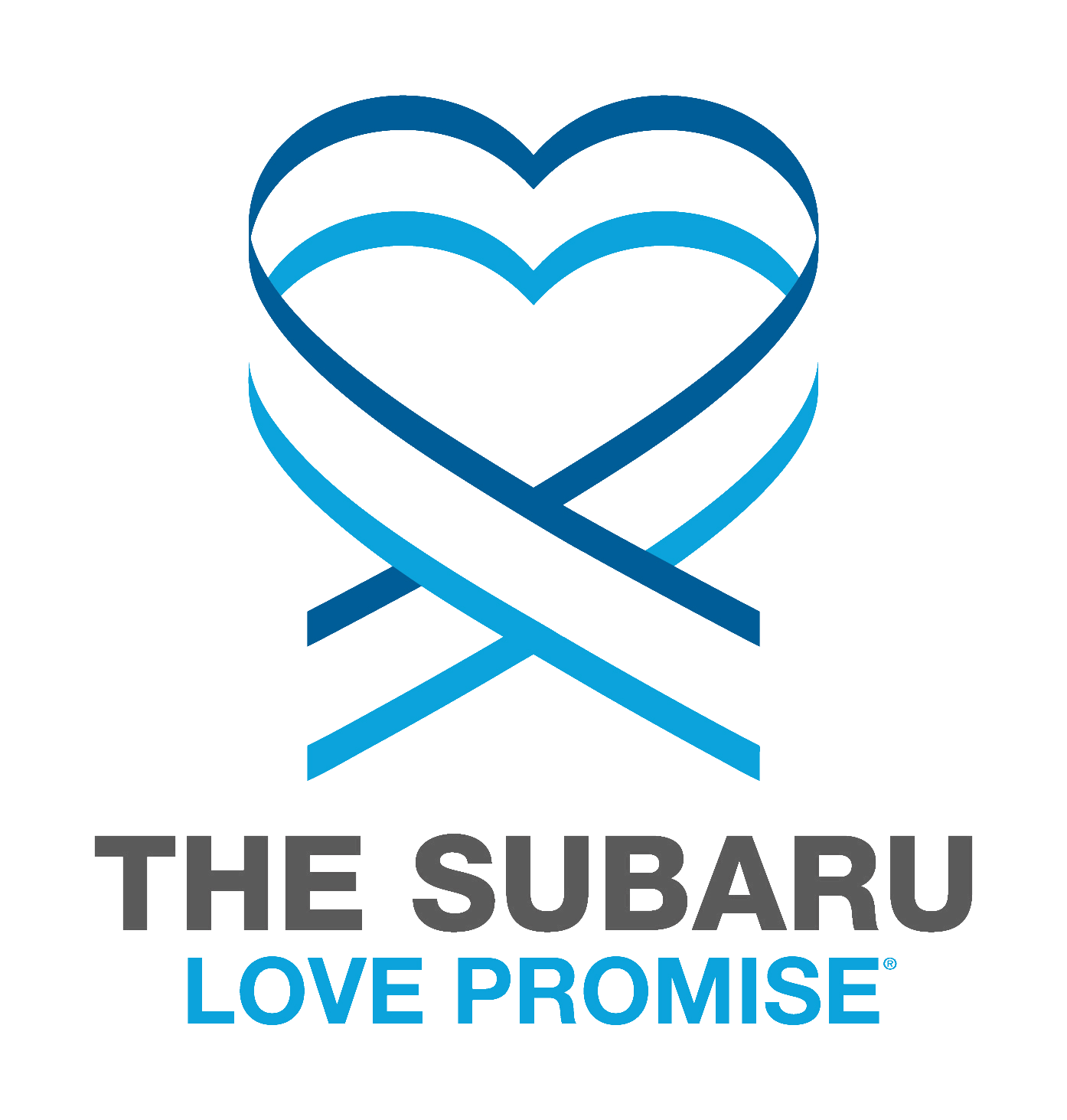 What is the Subaru Love Promise?
Subaru and our retailers believe in making the world a better place and the Subaru Love Promise is our vision of respecting all people. This is our commitment to show love and respect to our customers and to work to make a positive impact in the world.
How is Planet Subaru dedicated locally to the Love Promise?
You will see Planet's Love Promise in our commitment to minimizing our environmental impact and maximizing our contributions to the South Shore community.
Standish Humane Society, ASPCA, Mass Audobon, Manomet Center
NSRWA, Trustees of Reservations, Friends of Holly Hill Farm, Southeastern Massachusetts Pine Barrens Alliance, Blue Hills Trailside Museum
Assumption College, Whitman-Hanson High School, Milton Foundation for Education, Milton Library Foundation, Dean College
Big Brothers Big Sisters, Society of St. Margaret, Special Olympics, American Legion, Human Rights Campaign
Here for the Girls, Fenway Health, Massachusetts General Hospital, Mahila Partnership, Beth Israel Deaconess NICU
Love Promise Stories from Planet Subaru
Subaru and Planet Subaru believe in making a positive impact on the communities in which we live and work. We uphold that belief through our Love Promise Community Commitment. Every month, we select inspiring stories from customers and partners from around our area who strive to support our collective commitment and feature them here
Good "Car"ma - Zev S
A huge Love Promise® thank you to Planet Subaru for donating a brand new 2023 Crosstrek to help us register young voters to vote! We appreciate the long-term partnership and support that Planet Subaru has provided to TurnUP, a non-profit organization devoted to registering voters and increasing civic participation nationwide. TurnUP was founded by Zev Shapiro, a student at nearby Harvard, who created an app to serve as a hub and social network for youth activism. Because of Planet Subaru's reputation for supporting pro-social organizations, Zev originally reached out to the retailer several years ago at the same time Planet was seeking effective, non-partisan options for strengthening citizenship. Now in our fourth year of collaboration, Planet went galactic! For this project, to generate attention and excitement, Planet offered the Crosstrek on a sweepstakes basis to one of hundreds of thousands of young people who registered to vote or confirmed their registration through TurnUP's app and website. Because Planet contributed the entire $26,220 cost of the vehicle, we were able to attract massive participation in our registration efforts in Massachusetts and across the country! Locally, Planet team members helped customers check their registration and register to win via planetsubaru.com. Planet Purchase Partner Amelia Tworek, who would deliver the Crosstrek to the winner, said "I love how TurnUP encourages young voters, so I've been thrilled to participate in this project. Delivering cars is my favorite part of the job, and this one was really special!" The lucky winner was young voter Elizabeth Allen, a California resident studying at Boston University, who, as fate would have it, really needed a set of wheels! When she received the email from TurnUP, she first thought it was just more spam until she remembered that she had previously registered. "At the end of this semester, my friend and I are going to visit national parks across the country as we drive back to California." TurnUp organized by far the largest youth-led youth voter turnout operation in the United States based on publicly available data. And young voters decided key races in the recent mid-term elections. Here are just a few statistics demonstrating what Planet Subaru's donation allowed us to accomplish: 15,670,238 impressions of our election reminder ads and influencer campaigns that displayed information about registering to vote, requesting a ballot, and finding one's polling location; 7,873,503 texts with voting information sent by young TurnUp volunteers and interns to young voters; and 551,867 young voters confirmed their voter registration via TurnUP digital portals at over 150 campuses nationwide. Thank you Planet Subaru for your commitment to strengthening our democracy by increasing voter participation!
---
Topping Out with an Ascent - Michael Y
Thank you again to Planet Subaru for providing our non-profit, Veterans on the 48, with an Ascent to transport several veterans to a multi-peak expedition in NH. With our annual guided winter ascent of Mount Washington coming up, we ascended the mountains Tom, Field, and Avalon. We had representatives from the Marines, Air Force, and Army. Seven tough miles, eighteen degrees, and three summits. Planet Subaru continues to support us every step of the way as we support veterans.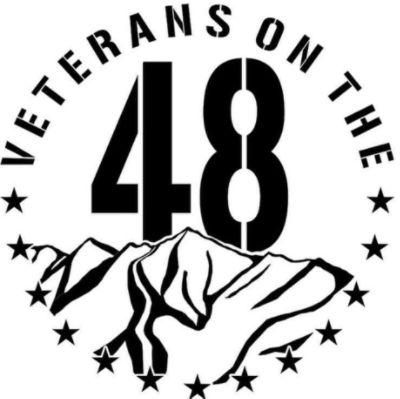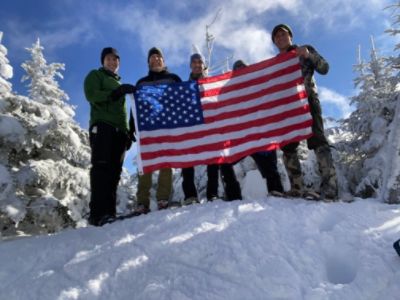 ---
Preserve the Trust - Susan L
The Massachusetts Environmental Trust recognizes the decades of work that Planet Subaru has invested in Bay State ecology. From powering their operations with alternative energy to planting an orchard right at their Hanover facility, Planet Subaru is a leader in the automotive industry. Grants from MET have been used to fund sources of pollution, restore marine and freshwater habitat, protect endangered species throughout the Commonwealth. From Provincetown to Pittsfield, over $600,000 in grants is awarded annually to fund a diverse array of environmental efforts through the proceeds of these environmentally themed plates. MET encourages motorists, with the help of Planet Subaru, to buy a Right Whale, Leaping Brook Trout, Blackstone Valley Mill, or Striped Bass plates when registering their automobiles. All Massachusetts drivers have a unique opportunity to safeguard the Commonwealth's waterways by selecting a "Preserve the Trust" environmental license plate. This simple action nets a huge benefit for the environment, for all Massachusetts residents and for generations to come. These are the only specialty plates sold in Massachusetts that exclusively fund environmental programs. Since its establishment by the Massachusetts legislature in 1988, the Trust has awarded approximately $28 million in grants to over 800 environmental organizations statewide. When you buy your next Subaru at Planet, ask for an environmental license plate, and the team will take care of the rest.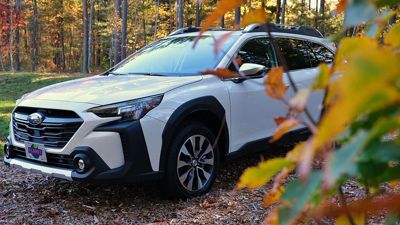 ---
Planet Subaru Makes Rolo's Adoption Possible - Joyce K
I was just playing under a chair when all of a sudden I felt an excruciating pain in my leg. Someone had gotten up from that recliner chair, slammed the leg holder closed and crushed my little baby leg by accident. I cried and cried but the foster family I had in North Carolina did not know what to do for me. They called the shelter and the shelter said to bring me to a veterinarian. There I got bad news. My leg was fractured and the shelter there did not have any money to get my leg fixed. I was only eight weeks old and the vet said it would be best to put me to sleep so I would not feel the pain. My foster family and the shelter in North Carolina said they would try to find a way to get me to another place that could help. They called Standish Humane Society and that rescue group initiated a transport for me, my Mom and all my siblings. They said they would get me seen by an Orthopedic Specialist and see if we could repair my leg. That yes from Standish Humane Society began a whole new life for me where I was placed in a special foster home willing to help me. My Foster Mom took great care of me right away by getting me to all of my doctor appointments, giving me pain medication and loving me right from the start. The doctors repaired my leg in a very complicated surgery and I had to wear this crazy apparatus for months until my bones healed. When that contraption came off, I was ready to run. I ran around like a marathon runner on my newly healed leg. I want to thank Standish Humane Society and all those that donated in order to transport me into their care, for fundraising for my medical needs including many X-rays, surgery and medications and ultimately finding me and my family loving forever homes in MA. I was told that without the help of the Planet Subaru Share The Love Campaign donations I would not have been able to have my surgery so thank you to them too.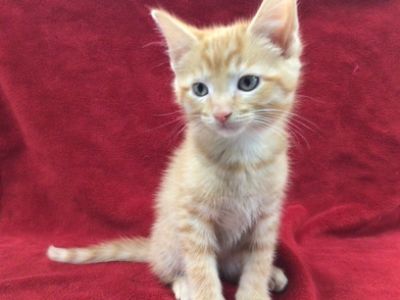 ---
Mission Accomplished - Michael Y
Our nonprofit, Veterans on the 48, drove a Subaru Ascent provided by Planet Subaru to New Hampshire and ascended the Lions Head winter trail in hopes of summiting Mount Washington together. Upon reaching the summit of Lions Head, we encountered 65 mph winds with a wind chill of -20°, and the summit of Mount Washington was already getting hammered with 80 mph winds and a wind chill of -30°. With conditions quickly deteriorating, we decided to turn back after a quick photo on Lions Head. Although we didn't reach the summit, the mission was definitely accomplished! Enduring those types of conditions together with our fellow veterans was an amazing experience and made for an unforgettable weekend. Thank you to Planet for providing Subaru vehicles to Veterans on the 48 whenever we need them to support former members of the armed services.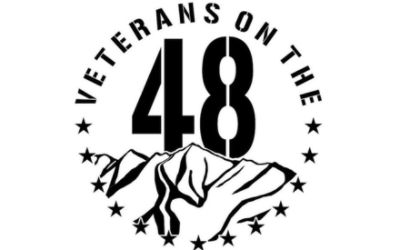 ---
Planet protects 20-acre meadow forever - Sue C
Wildlands Trust thanks Planet Subaru for contributing crucial funding to purchase and protect a 20-acre meadow in Hanover known as Sylvester Field. Many generous donors helped us raise the necessary $700,000, but on the eve of the legal closing, we were still short thousands of dollars necessary to complete the transaction and prevent the land from being sold to a developer. "Usually the developers get to properties before we do, but this time we got there first,'' said Karen Grey, president of Wildlands Trust. But closing requires having all of the money, not just most of it. Because of Planet Subaru's reputation for supporting environmental non-profits, we called them, explained the urgency, and they provided the necessary funds immediately. The meadow is now protected into perpetuity. Sylvester Field is located in the Hanover Four Corners area and was once owned by William Barstow, believed to be the first European settler in the area in the mid-1600s, according to the Hanover Historical Society. Barstow was a surveyor and a shipbuilder, and constructed the first bridge across the nearby North River. He also was the proprietor of an ordinary — a tavern that served food —near the bridge and his shipyard. The parcel became part of a larger farm that was acquired by the Sylvester family in the early 1800s. More recently, the land has been used to grow hay, and for several decades was grazed by cows from Hornstra Farms dairy. Wildlife on the site includes the eastern box turtle and several species of ground-nesting birds. Wildlands Trust was founded in 1973 and has worked with 51 local towns to protect 13,000 acres of open space in Southeastern Massachusetts.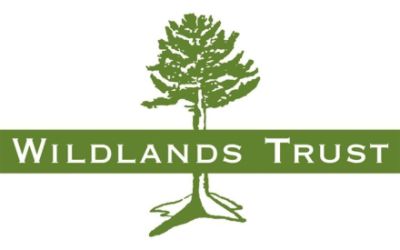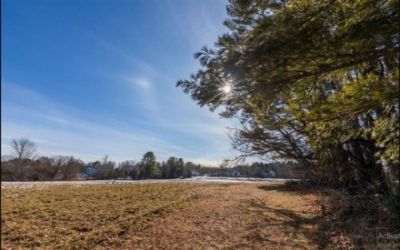 ---
Ascending in an Ascent - Michael Y
Thank you to Planet Subaru for providing a 2021 Ascent to assist the non-profit group Veterans on the 48. Our organization is a registered 501c3 nonprofit dedicated to getting more veterans outside and onto the trails to promote healthy lifestyles both physically and mentally. With all the therapeutic benefits associated with being in the outdoors, we organize and lead group hikes for veterans in the White Mountains of New Hampshire, specifically on the 48 4,000 foot mountains located throughout the Whites. We also pay for veterans to attend wilderness classes to foster and instill leadership skills in our veterans while on the trails, pay for hiking equipment, and present each veteran who hikes all 48 mountains with our official finisher's patch and completion letter. Since we became a non profit we have had 60 veterans summit mountains with us and have had 36 veterans complete all 48 4,000 foot mountains.On November 11th, we ascended Mt. Flume in Lincoln, New Hampshire with a solid group of Veterans representing the Army, Navy, Air Force, and Marine Corps. We welcomed two new faces to the VOT48 family in Senior Airman Thomas Mannion, and Navy Lieutenant Matthew Landry who joined us for their first VOT48 group hike. We'd like to also congratulate former Corporal Eddie McFadden, former Specialist Justin King, and Senior Airman Thomas Mannion who all checked off Mt. Flume from their NH48 list today. We really appreciate Planet Subaru's continuing support.
---
BuddySnuffles - Joyce K
When BuddySnuffles was first brought in he had missing fur all over his body, he was badly wounded from a rough life of being outside and some other noted trauma, was not neutered, had a bloody mouth and was unable to eat. The veterinarians concluded that he was likely hit with a firework of some sort. During his neuter and further veterinarian appointments it was discovered he had a large mass inside his mouth. It was debulked but grew back in no time. Since no one knew how much pain free time he had remaining, we decided to try to find a hospice home for this sweet boy. In stepped this fabulous Standish Foster/Hospice home. The changes in Buddy and bonding between BuddySnuffles and this family were undeniable. Below you will see the transformation of BuddySnuffles including a letter from his Hospice Humans. "Taking a hospice cat into our home wasn't exactly what we were expecting to do, especially since we were looking at first-time fostering soon after losing our longtime beloved cat. It worked out that BuddySnuffles needed a family, and we needed a cat, perfect timing for all. Buddy S had a hard road behind him, living for many years as part of a feral cat community and then multiple health issues once he was caught but that didn't change his kind and gentle demeanor. There was not a mean bone in his body. Buddy S came to us with a cancerous oral mass and sadly did stay with us long, 50 days to be exact, but in those days we learned lots about him. He loved head rubs, rotisserie chicken, playing with string toys and, most of all, he loved our daughter. The feeling was mutual. He was more confident and always happily purring when she was near him. He would seek her out and cry for her attention. Our Daughter is 12 years old and she knew his health was declining and that his end would be sooner rather than later but she loved him whole heartedly. When asked why she agreed to a hospice-foster cat our daughter replied, "It was important to foster a sick cat because I knew I was giving him a good loving home for his last days and that he wouldn't be alone or scared when he passed away." RIP BuddySnuffles, here's hoping your last days were some of your best days!! Though you were only in our home for a short time you'll be in our hearts for a long time."Buddy's care before, during and after placement in his hospice home was made possible by the generous donation received from Planet Subaru in Hanover, MA. Without their direct help, Standish Humane Society would not be able to cover the medical or daily care an animal like BuddySnuffles required.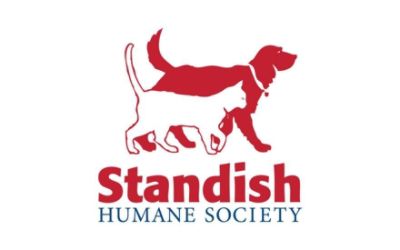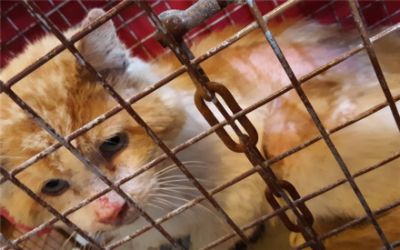 ---
Warm thanks to Planet Subaru - Scottie W
Pine Street Inn partners with homeless individuals to help them move from the streets and shelter to a home, and assists formerly homeless individuals in retaining housing. We provide street outreach, emergency services, supportive housing, job training and connections to employment. We tirelessly advocate for collaborative solutions to end homelessness, so we were thrilled to hear from Planet Subaru General Sales Manager Nate Roman. He delivered 160 blankets to help keep Boston's homeless warm through a harsh New England winter. When a local business donates basics like blankets, we can devote our resources to addressing the more stubborn roots of homelessness. From the Pine Street family to Planet Subaru, thank you very much, and "warm" regards as you continue to give back to your community.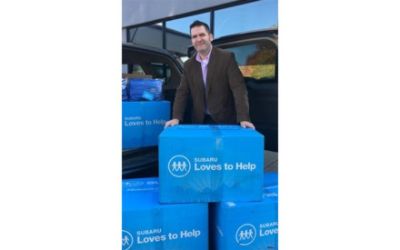 ---
Planet Subaru to the rescue! - Joyce K
On the morning of February 2, 2021, we received a call from a local animal control officer reporting that people had thrown three kittens out of their moving vehicle. The officer collected two of them but the third ran away. Animal control offices do not have the financial resources or the staff to rescue all the abandoned animals in their towns, or to ensure they get the care they need, so the officer asked us at Standish Humane Society to take the two cats, and we tracked down the third in a trap. We immediately placed them in an experienced foster home and began our assessment. One of the kittens required emergency care after sustaining spinal injuries. The others two were nursed around the clock. Once they've fully recovered, we will place them in forever homes where they can live out the rest of their lives in a safe, loving environment. Planet Subaru provided all the funding for this particular effort and many more. Thank you Planet, we couldn't do this without you!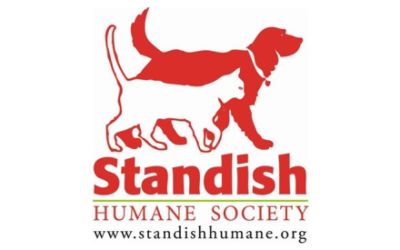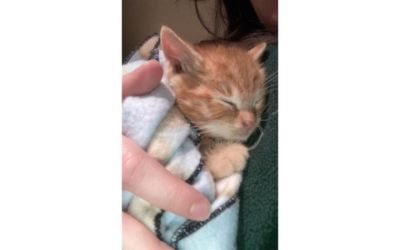 ---