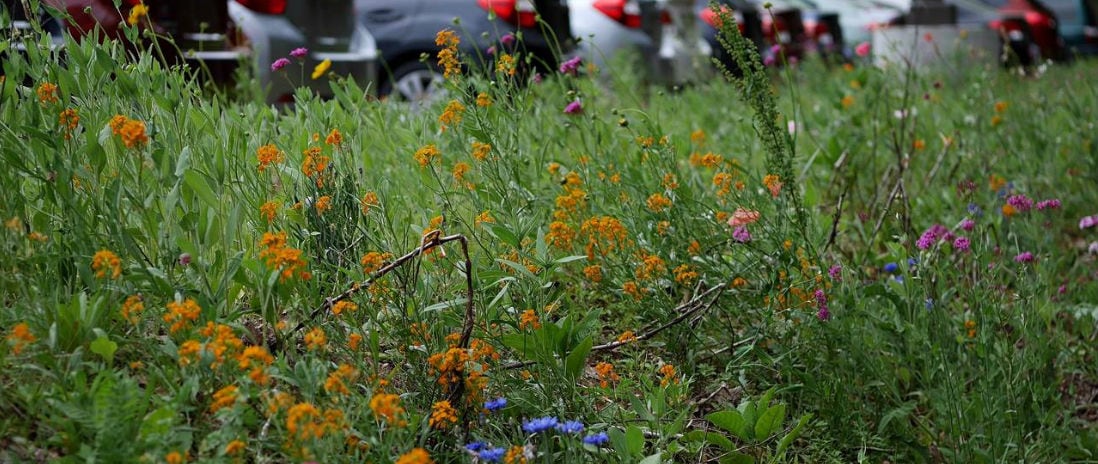 ---
What have you done with your land that is different than the typical dealership?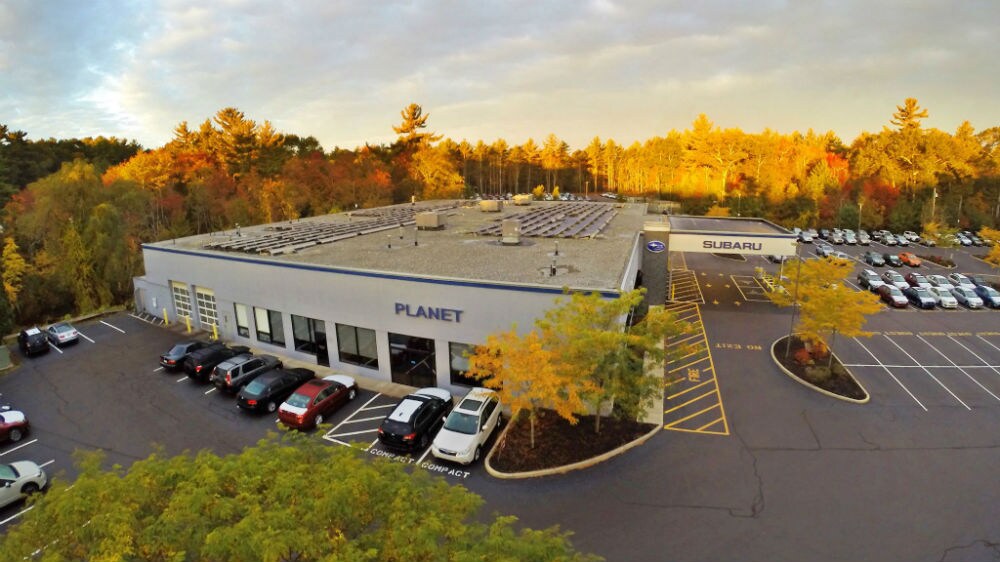 | | |
| --- | --- |
|    | The only green you'll find at most dealerships is a weed poking through the asphalt. Planet Subaru, one of the largest Subaru dealerships on the planet, is situated on almost 11 acres. From Route 53, Planet Subaru looks more like a park than a car dealership. We even planted hardy grass and wildflowers that never require any watering, fertilizer, pesticides, or herbicides.  See our facility photo gallery.  It's hard to imagine another dealership that can serve these apples grown right on the property! |
---
In what has become an annual event, we undertook the raising of Northern Bobwhite Quail (Colinus virginianus) and release them on our land. Their population is threatened throughout their native New England range by habitat loss, but they are thriving on our property with its combination of forest, grassy areas, and rain gardens. We enjoy their sonorous calls, distinctive plumage, and their prodigious ability to eat ticks! We invited students and teachers from the Chapman Farm School to help us release them. We have released 300 of them so far.


---
All around the dealership, we planted over forty mature fruit trees along with herbs, vines, annuals, and edible flowers and greens. We funded the Planet Food Forest with planning assistance from the Boston Food Forest Coalition, a non-profit community land trust dedicated to promoting food justice and sustainable urban agriculture by building nourishing relationships between neighbors, land, and food around Boston. Students from the Chapman Farm School help us care for the forest.

A food forest is a sustainable land management system that mimics a woodland ecosystem, focusing on food-producing trees and shrubs. In a food forest system, edible plants occupy a succession of layers-including upper level fruit and nut trees, middle level berry shrubs and vines, and lower level herbs, edible perennials, and annuals-to create an interconnected and productive whole. Intermixed with these edibles are beneficial plants that attract helpful, pest-controlling insects and that build healthy soil by providing nitrogen and mulch.
---
We created the Ruby Trail, a footpath on our forested property for the benefit of team members, customers, and local residents. Nearly a half-mile in length, the trail conserves territory for a variety of flora and fauna, including a rare, protected species of lady slipper. Amidst the sylvan beauty, walkers may encounter coyotes, foxes, wild turkeys and even ospreys near the rain garden. Planet Service Specialist Mark Negron designed the trail and named it after his daughter who loves the outdoors.

---
Do you really landscape with goats and sheep?
Yes we do.  
Read all about it.
---
Is Planet the world's first Subaru showroom powered entirely by the sun? 



Yes!  We installed a 78,540-watt solar power plant on the roof our building.  The Planet Power Plant comprises 374 solar panels, and occupies about a quarter acre of our roof.  It powers our entire showroom:  lights, computers, monitors, phones, fax machines, photocopiers, refrigerators, coffee makers...everything currently powered by burning fossil fuels.  Are we crazy?  Probably. 
Read all about it.
---

How has Planet Subaru been recognized?