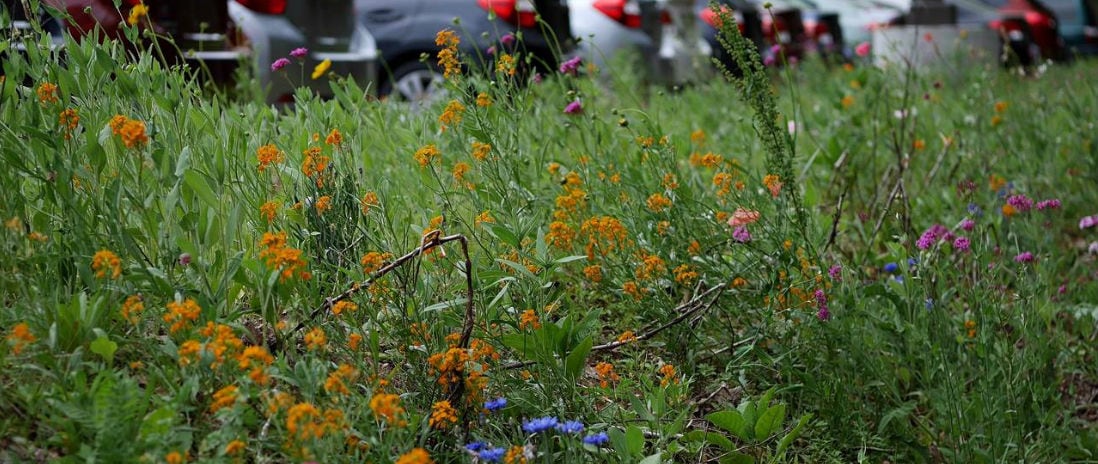 ---
What have you done with your land that is different than the typical dealership?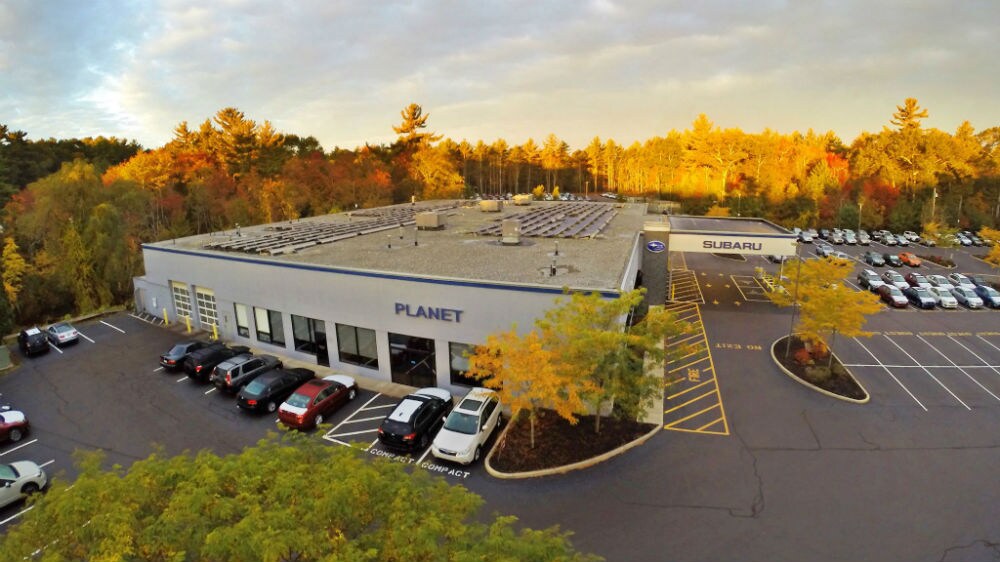 | | |
| --- | --- |
|    | The only green you'll find at most dealerships is a weed poking through the asphalt. Planet Subaru, one of the largest Subaru dealerships on the planet, is situated on almost 11 acres. From Route 53, Planet Subaru looks more like a park than a car dealership. We even planted hardy grass and wildflowers that never require any watering, fertilizer, pesticides, or herbicides.  See our facility photo gallery.  It's hard to imagine another dealership that can serve these apples grown right on the property! |
---
In what has become an annual event, we undertook the raising of Northern Bobwhite Quail (Colinus virginianus) and release them on our land. Their population is threatened throughout their native New England range by habitat loss, but they are thriving on our property with its combination of forest, grassy areas, and rain gardens. We enjoy their sonorous calls, distinctive plumage, and their prodigious ability to eat ticks! We invited students and teachers from the Chapman Farm School to help us release them. We have released 300 of them so far.


---
All around the dealership, we planted over forty mature fruit trees along with herbs, vines, annuals, and edible flowers and greens. We funded the Planet Food Forest with planning assistance from the Boston Food Forest Coalition, a non-profit community land trust dedicated to promoting food justice and sustainable urban agriculture by building nourishing relationships between neighbors, land, and food around Boston. Students from the Chapman Farm School help us care for the forest.

A food forest is a sustainable land management system that mimics a woodland ecosystem, focusing on food-producing trees and shrubs. In a food forest system, edible plants occupy a succession of layers-including upper level fruit and nut trees, middle level berry shrubs and vines, and lower level herbs, edible perennials, and annuals-to create an interconnected and productive whole. Intermixed with these edibles are beneficial plants that attract helpful, pest-controlling insects and that build healthy soil by providing nitrogen and mulch.
---
We created the Ruby Trail, a footpath on our forested property for the benefit of team members, customers, and local residents. Nearly a half-mile in length, the trail conserves territory for a variety of flora and fauna, including a rare, protected species of lady slipper. Amidst the sylvan beauty, walkers may encounter coyotes, foxes, wild turkeys and even ospreys near the rain garden. Planet Service Specialist Mark Negron designed the trail and named it after his daughter who loves the outdoors.

---
Do you really landscape with goats and sheep?
Yes we do.  
Read all about it.
---
Is Planet the world's first Subaru showroom powered entirely by the sun? 



Yes!  We installed a 78,540-watt solar power plant on the roof our building.  The Planet Power Plant comprises 374 solar panels, and occupies about a quarter acre of our roof.  It powers our entire showroom:  lights, computers, monitors, phones, fax machines, photocopiers, refrigerators, coffee makers...everything currently powered by burning fossil fuels.  Are we crazy?  Probably. 
Read all about it.
---

How has Planet Subaru been recognized?



---
How about the "eco-nomics"--does your commitment to the environment mean your prices are higher?
 
In total, our efforts are expense neutral. We use savings in some areas to offset extra cost in others. It's true that some things we do just cost more--recycling our oil filters, for example, is more expensive than tossing them in the trash. However, our xeriscape (hardy grass and wildflowers) saves us a fortune in sprinkler infrastructure, water, fertilizer, herbicides, pesticides, and grass cutting. One of the unfair raps on the environmental movement is that respecting Mother Nature is bad for business. Every day we are proving that environmental responsibility can be good for business. Over the long term, there will be

no

economy if we don't take sensible action now.  Learn about why we work so hard to respect Mother Nature. 
---
How does your recycling commitment exceed that of the typical dealership?
First of all, we recycled the entire building.  When we bought the property, we worked with the existing structure rather than tearing it down and starting over. 
Other examples:
We shred/recycle all our paper, enough to save twenty trees a year, according to our shredder.

We recycle various metals, including cans, barrels, and auto parts
We recycle cardboard and reuse (or re-purpose) wooden shipping pallets

We use non-toxic steel wheel weights (instead of cheaper lead) when we balance tires

Our technician, Jamie Kelly, makes fences from the pallets that Subaru uses to deliver parts
to its dealerships.  We find homes on craigslist for the pallets that Jamie doesn't use. 
The typical dealership just throws these pallets in the dumpster because it's easier to do that. 

---
What's special about Planet's lighting?


In 2017, we replaced all of its interior and exterior lights (including our signs, shown above) with the most advanced LED systems, which are much more efficient than the fluorescent systems they replaced. The parking lights are controlled by a central server and respond to motion, dimming while no one needs illumination. Inside, each lamp uses "daylight harvesting," progressively adjusting to reduce consumption as sunlight enters the windows through the day. Also, the "color temperature" adjusts to create a warmer experience for the team members who spend their careers at the store and for guests who visit.
---
What do you do with trade-ins that are the end of their lives?
 
We donate cars to the Special Olympics, and facilitate the donations by customers of hundreds more. Their recycler drains all the fluids, disassembles the vehicles, sells useful parts, and recycles the rest. (Plus, our customers get a tax deduction, and the Special Olympics uses the proceeds to fund their good work.)
 
---
How do you conserve water?


  


We partnered with the North and South Rivers Watershed Association (NSRWA) to reduce our water consumption by installing low flow fixtures. Pictured with our Greeter, Blue, is one of our fancy dual-flush toilets. 




 
---

Pollinator-Friendly Habitat
The National Wildlife Federation accredited Planet Subaru as a Certified Wildlife Habitat.  We have a lot of land at Planet Subaru, much of it undeveloped.  We planted a couple acres near our rain garden with wildflowers, including Oxeye Sunflowers, Asters, Purple Coneflowers, Wild Bergamots, and topped it all off with a little Tinklegrass because we thought the name was funny.  These plantings support many species of bees, hummingbirds, and butterflies.  Other wild critters such as coyotes, foxes, ospreys,and turkeys also make an appearance from time to time.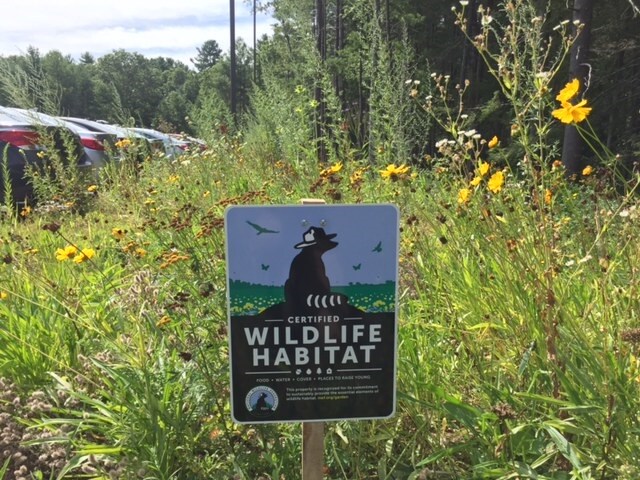 ---
Resource Links:
Learn more about what you can do to green your commercial building.
---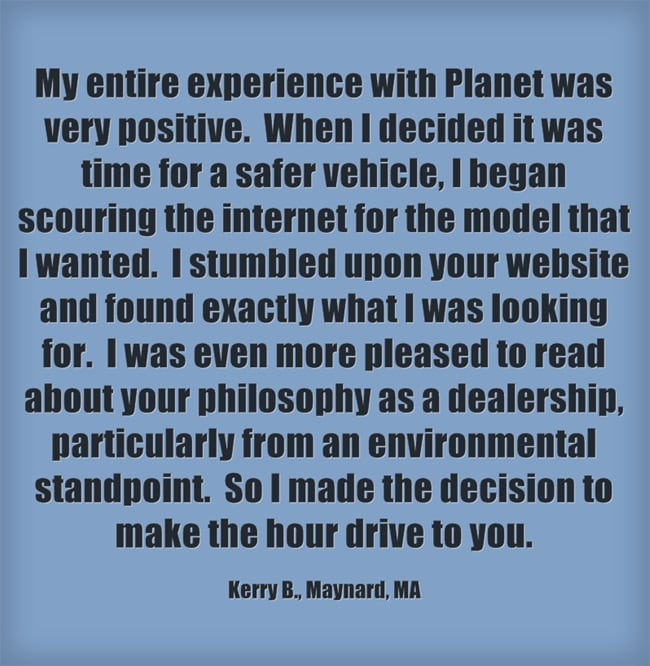 ---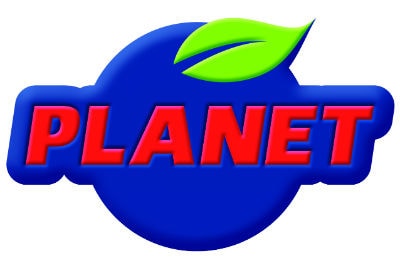 Planet is taking care of the environment in Weymouth, Framingham, Watertown, Somerville, Plymouth, and Boston.