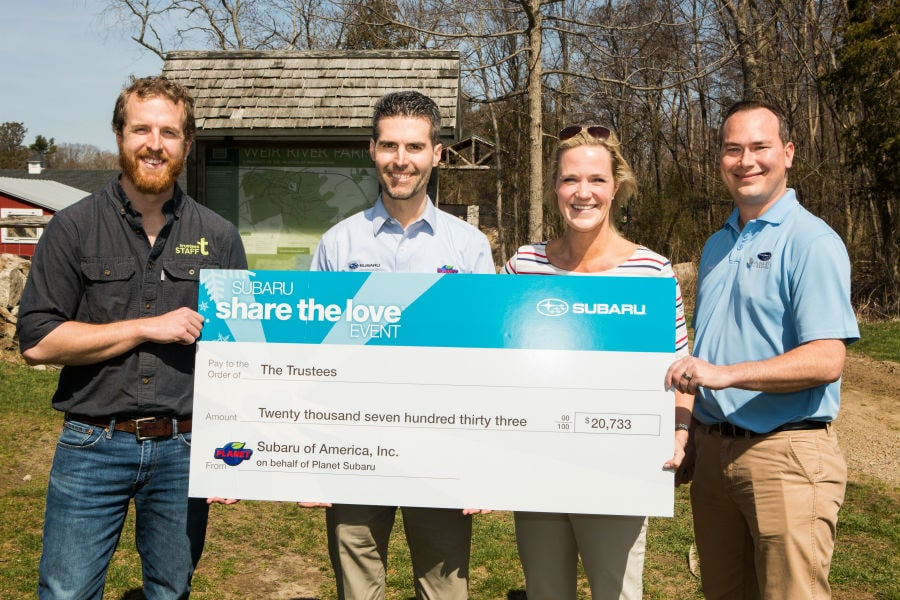 Saturday, April 15 at at 11 a.m. at Weir River Farm in Hingham, Trustees President and CEO Barbara Erickson accepted an oversized check for $20,733 from Planet Subaru's Owner and President Jeff Morrill, a benefit of their annual Share the Love Event.
This year Planet Subaru chose two charities, The Trustees and Standish Humane Society, to receive $250 for every new vehicle sold or leased from Nov. 17, 2016 to Jan. 3, 2017. Each customer was given the opportunity to select which charity would receive his or her $250 donation.
This donation will support ongoing work to maintain and upgrade the Trustees' trail system statewide.
Read
more news stories about Planet Subaru.