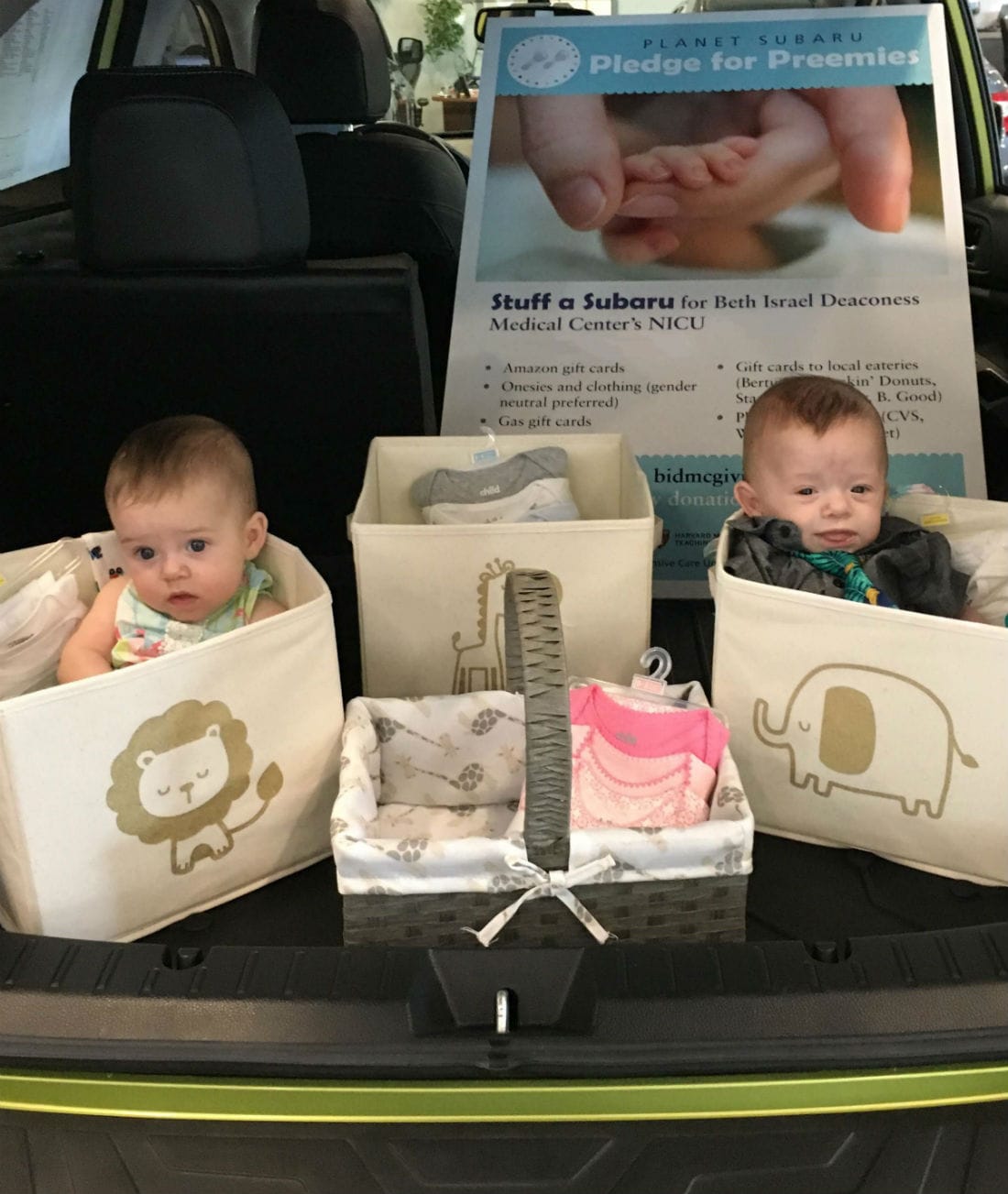 Old Colony Newspaper

PLYMOUTH - On July 19, Planet Subaru donated more than $5,000 in cash and supplies to the Klarman Family Neonatal Intensive Care Unit at Beth Israel Deaconess Medical Center.
The proceeds will help BIDMC NICU families pay for unforeseen expenses they may incur when visiting their premature babies, including gas, food and lodging.
Planet Subaru general manager Dale Lathrop learned of this need first hand while his twins were hospitalized for months in the BIDMC NICU.
"My wife, Erica, and I were able to afford the unexpected expenses associated with daily hospital visits, but many families face the heartbreaking decision to skip seeing their children because they can't afford the parking, meals, hotel stays, and other costs," Lathrop said.
To help these families, the dealership donated money for every new car sold during the month of June. Also, Planet team members, customers and friends chipped in more funding and stuffed a Subaru with supplies such as tiny clothing, gift cards, and one-cup coffee packs for the parent room.

See article in native format here. 

Read more about the pledge here.

Read more news stories about Planet Subaru.