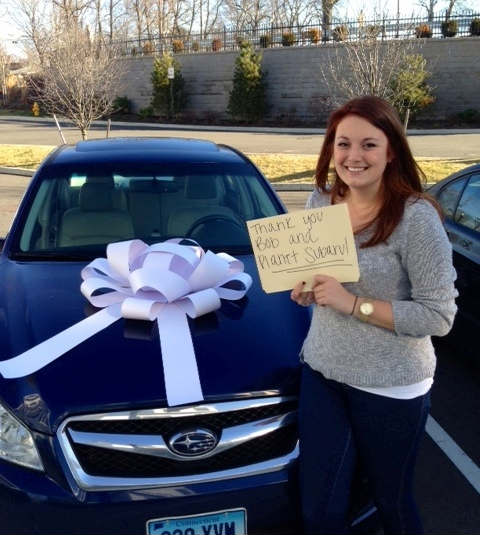 Every Used Car we sell is Planet Certified.
It's like getting a new car for thousands less. PCPO offers you many benefits available traditionally only on new cars, and because the first owner absorbed the big depreciation, you can save thousands. We offer you a premium purchase and ownership experience with the same level of respect and integrity that new-car buyers receive.
Vehicle Eligibility:
Though we specialize in Subaru, we include in the program the other brands we carry. If we can't certify it, we won't sell it. Only the "cream of the crop" is eligible for our rigorous Planet PreOwned Certification. We cull the best vehicles from lease sales, fleet purchases, and trade-ins. Only a small fraction of our trade-ins meet our criteria, so we wholesale the vast majority of these vehicles to other dealers who have lower standards. Only vehicles in exceptional overall mechanical and cosmetic condition meet our criteria.
Rigorous 152 Point Inspection:
Before we inspect it, each vehicle is hand selected by a team of experts who develop a comprehensive reconditioning plan for each vehicle. This team has over 50 years combined industry experience. The subsequent inspection is rigorous in the extreme. For instance, on a PCPO Subaru, when we rotate tires, we adjust every single lug to exactly 78 ft/lb torque. If we pay that much attention to the lug nuts, imagine the attention we lavish on the rest of the car. If a part is worn out, we replace it. If it's broken, we fix it...and with genuine factory parts whenever feasible, by factory-certified technicians. You can rest assured that we took the time and spent the money to give you a vehicle you can depend upon.
Outstanding Warranty Coverage:
You receive the balance of the factory warranties, as applicable. Many of our vehicles have unlimited mileage coverage on certain components. You are additionally protected by our complimentary limited warranty for up to three months or 3,750 miles from delivery, depending on the vehicle. This warranty covers most vehicle components, including alternator, shock absorbers, radiator, water pump, transmission, coolant leaks, etc. During coverage period, it also includes no-charge towing, and if your vehicle is disabled overnight, you receive the use of a Subaru Lunar Car loaner while your vehicle is repaired. See dealer for a copy of the warranty details. Plus, every PCPO is eligible for optional additional coverage up to 100,000 miles.
Exclusive Special Financing:
You are eligible for special rates, extended terms, and down-payment waivers superior to a typical bank or other lending institution. Rates and terms vary by vehicle and your credit status.
Vehicle Presentation:
Every vehicle is delivered with a full tank of gas and a thorough professional detail, which includes a hand wax/buff and thorough cleaning of virtually every interior and exterior surface. It's like a car day at the spa! And every time your vehicle is serviced, your PCPO vehicle is treated to an exterior hand wash and vacuum.
Planet Passport Program and Tires for Life:
Subaru's with less than 15,000 miles and up to one model year old are eligible for our legendary
Passport Program
, a Planet exclusive, traditionally available only to new car customers. The program includes a loaner car for every service, complimentary car washes, Tires for Life, and more. See dealer for a copy of the complete program details and exclusions.
To find your Planet Certified PreOwned vehicle, click here!

"Our Salesman James Greene was excellent from the beginning to the end of the process, I would highly recommend him to my friends, my daughter and several friends have bought from him as well."  --John C., Jamaica Plain, MA

Your
un
Dealership.