What's new?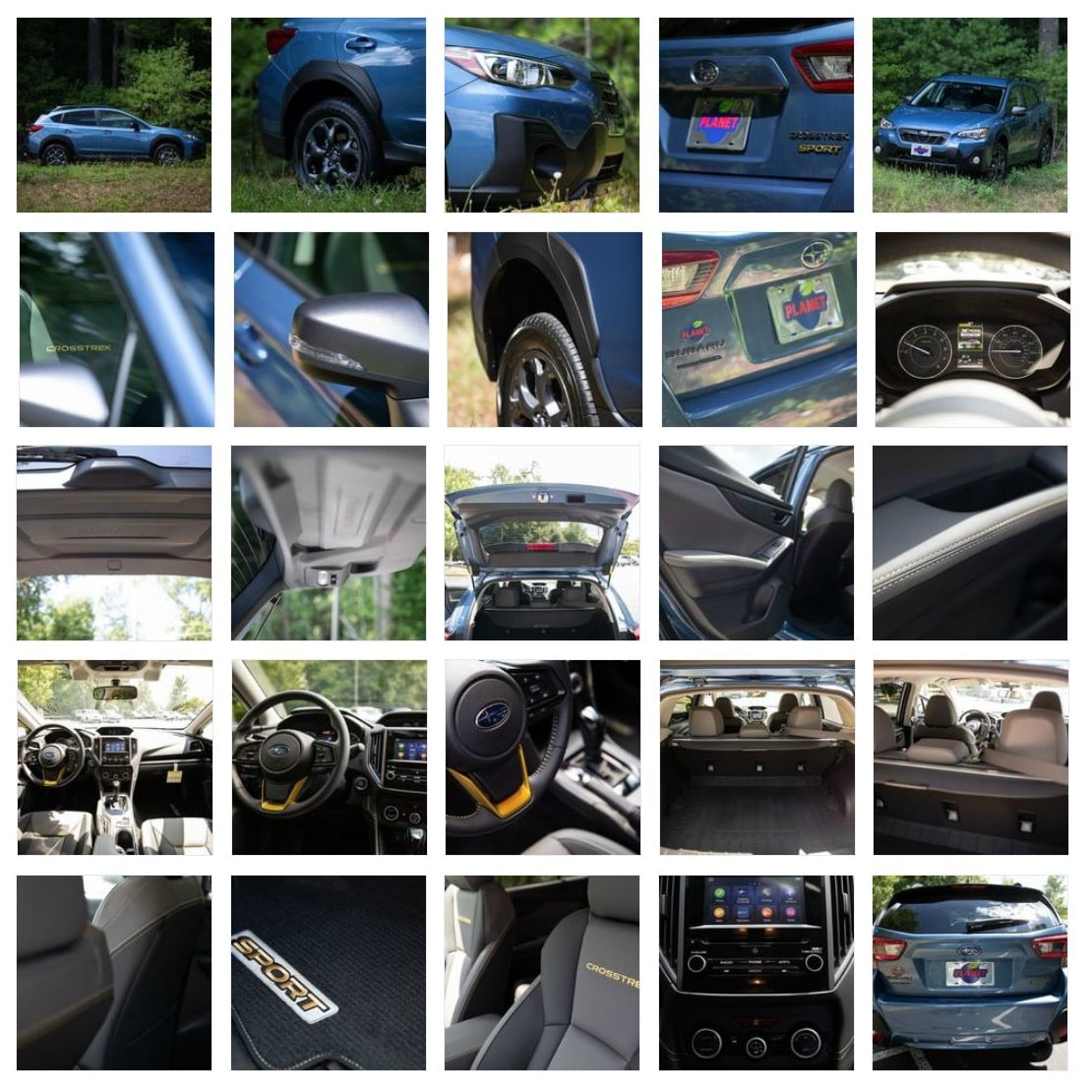 Planet-exclusive Crosstrek Sport gallery. Click images to enlarge.
---
Executive Summary

The 2022 Crosstrek is on sale now at Planet Subaru. They arrived after the new year, which is fairly late for a model to appear...we typically see the next year's model in the fall of the prior year, but the chip shortage has had a big impact on the global auto industry.

Subaru debuted the current generation Crosstrek in 2013 (then called the XV Crosstrek), and introduced an all-new Crosstrek for the 2018 model year. There were significant changes...it grew slightly in size and now rides on an all-new platform with 40% better crash absorption capability. 

On its volume products, including Crosstrek, Subaru typically introduces all-new models on a five-year product cycle.  Take a look at the way this cycle unfolds on the Crosstrek:
| | |
| --- | --- |
| Model year (and sequence in product cycle): | Change: |
| 2018 (first year) | All new design from the ground up |
| 2019 (second year) | Very similar to prior year |
| 2020 (third year) | Very similar to prior year |
| 2021 (fourth year) | "Refresh": exterior and interior revisions |
| 2022 (fifth year) | Very similar to prior year |
| | |
Historically, Subaru makes very few changes in the fifth model year of the product cycle. The changes made in the fourth year, known as the "Big Minor Change," carry over. Last year, Subaru introduced its first ever Crosstrek Sport model, and with it the first 2.5 liter engine ever in a Crosstrek. Most customers find the standard 2.0 liter engine (currently with 152 horsepower) quite sufficient, but the new engine will satisfy those who want extra power, including customers who tow or live in mountainous terrain. The 2.5 liter engine kicks out 182 horsepower. Other Sport features include the popular leather-alternative
StarTex
interior. Subaru now also makes the 2.5 liter engine standard on the Crosstrek Limited model, a trim level that has been available since the car was introduced for the 2013 model year.
And what about a new Wilderness variant, designed for pretty serious off-roading? The expanding family of these hard-core Subarus began with the
Outback
and
Forester
. They include even more ground clearance, rugged wheels with all terrain tires, more aggressive exterior styling and approach/departure angles, durable
StarTex
interior upholstery, skid plates, a full-size spare tire, and much more. You won't see a Crosstrek Wilderness model for the 2022 model year, but we expect to see one in 2023 even though Subaru hasn't made any announcements confirming this.
---
Note: the video below shows the 2021 changes, but those continue to the 2022 model.