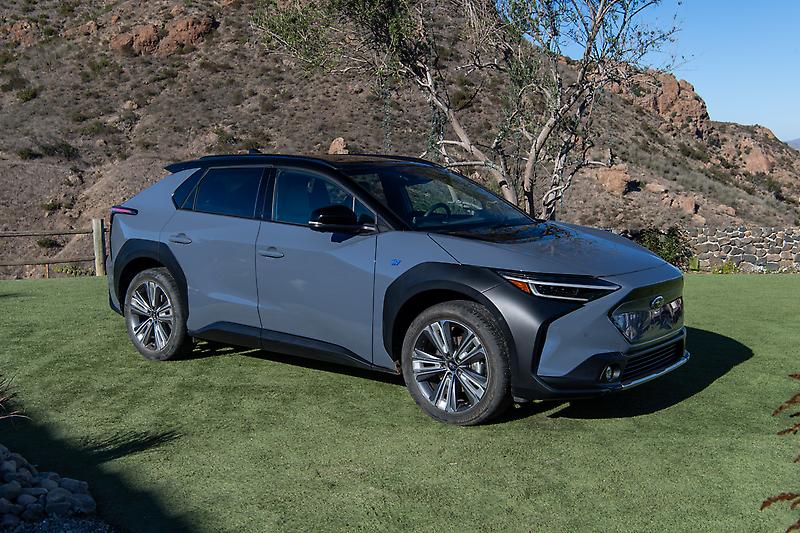 Breaking news timeline:
8/16/22
Subaru previously announced a recall involving the bolts that secure the wheels to the vehicle. This occurred before any Solterras were delivered to customers by retailers. Safety is obviously the highest priority, so no Solterras will be delivered to customers until the remedy is complete. We will update this page when that occurs.

4/25/22

2/6/22

Subaru opened an online reservation system for customers with a $250 refundable deposit. Most of Subaru's retailers filled their reservations within a few days. Subaru gave fifteen reservations to Planet, and they were all taken within
four minutes
of the system opening. However, we don't expect every reservation to ultimately convert into a delivery for one reason or another, so
let us know
if you would like to join our waiting list, especially if you're a Planet customer or live in Massachusetts.
---
We expect Subaru to produce fewer than 7,000 Solterras for the entire calendar year 2022. For comparison, Subaru has typically sold between 600,000 and 700,000 vehicles in the United States annually in recent years. So the Solterra is a very hot ticket. There are many people eager for the Solterra, with frothy enthusiasm among Subaru faithful who have been patiently waiting for a battery electric vehicle. Expect demand to substantially outstrip supply for at least the first two years of production, well into the 2024 calendar year.

FAQ's about the vehicle:
Release date: when do we expect the first 2023 Solterra, Subaru's first-ever battery-electric vehicle, arrive at Planet Subaru? Winter of 2022.

Where did the name Solterra come from? It combines the Latin words for "Sun" and "Earth." 

Range? approximately 220 miles.

Power? 1.21 gigawatts. Not really. There is in fact an 80kw motor at each axle, with a combined 215 horsepower, that will zip you to 62mph in 7.7 seconds.
Size? It's about as big as a Forester.

Is it all wheel drive? Yes, Subaru's legendary Symmetrical All Wheel Drive is standard, and X-mode is also standard (activated with a switch, X-mode is a low-range "gearing" for serious traction).
Can I take it off road? Yes! It's a Subaru through and through, and with 8.3" of ground clearance it's designed to go where you would take any other Subaru.

Can I get Subaru's popular StarTex animal- and earth-friendly seating surfaces? Yes, if you choose the Limited or Touring trim levels (scroll down to see the model range). 
How much does each model cost? 

| | |
| --- | --- |
| Specifications | 2023 Solterra |
| EV Range (estimated miles) | More than 220 |
| Horsepower | 215 |
| Torque (lb.-ft.) | 248 |
| Passenger volume (cu.ft) | 95.7 |
| Cargo volume upper/lower cargo floor position (cu.ft.) | 27.7/ 30.3 |
| Cargo volume from lower row (cu.ft.) | 30.3 |
| Total passenger & cargo volume (cu.ft.) | 126 |
| Rear cargo opening width (in.) | 41.3 |
| Wheelbase (in.) | 112.2 |
| Length (in.) | 184.6 |
| Width (in.) | 73.2 |
| Height (in.) | 65.0 |
| Seating Capacity | 5 passenger |
| Ground clearance (in.) | 8.3 |