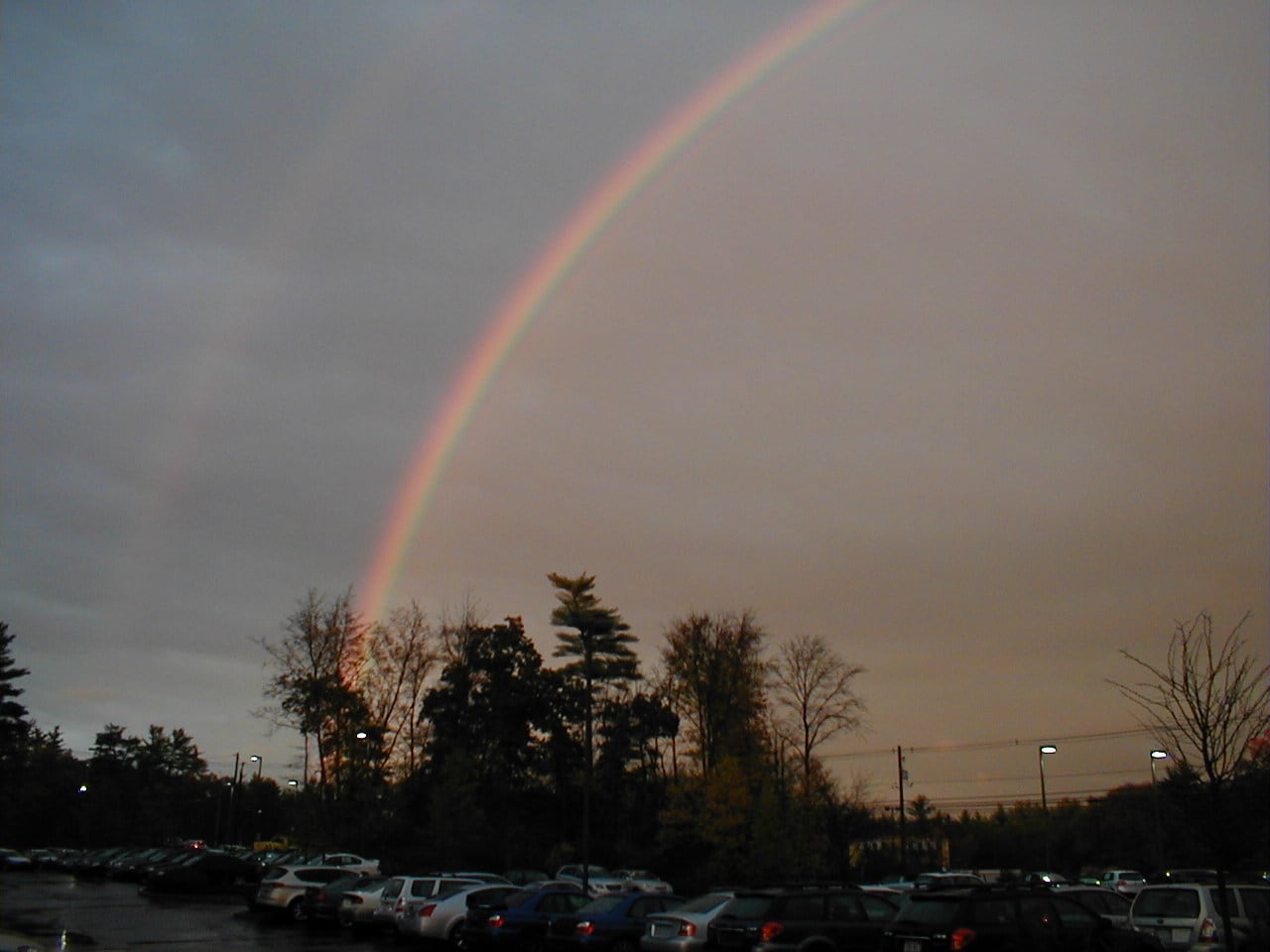 Want to green your facility?
The Planet facility attracts a lot of
media attention
, so we receive a lot of inquiries from car dealers and other business owners who want to reduce expenses and/or do something for the Earth.  If you would like to make your commercial facility more environmentally-friendly and cost-efficient, we designed this page for you. 
Start with lighting
According to the EPA, commercial buildings in the US use 71% of all electricity

just for lighting

.  You can upgrade your lighting relatively easily and inexpensively, and you will earn your investment back quickly.
If your interior and exterior lights are older than five years old, replace them with T8 or LED systems that generate a lot more light from far fewer bulbs.  In Massachusetts, your utility company will reimburse you up to 70% of the cost.  They'll even recommend a contractor who will do it for you.  Your savings will pay you back in less than two years.  Many other states/utilities have similar programs.  Click here to see a database for your state.
Install motion sensors in rooms that do not have people in them all day (such as closets, lunchrooms, and bathrooms).  Any electrician can install one, and the sensors cost only a few dollars each.
If you use your exterior lighting dawn-to-dusk, replace your time clock with a photocell switch.  When there's more sun, a photocell will turn your lights off later in the evening and earlier in the morning.  Alternately, an astronomical clock tracks the seasons and adjusts your lighting needs automatically every day.  At Planet, we have different zones using both technologies because we decided to not to illuminate our entire lot all night. 
If you're doing a major renovation or constructing a new building, install skylights.  On a bright day you won't need artificial lighting.  Alternately, install more windows to allow more natural light.

Install full-cut off light shields on your parking lot lights so you light your lot rather than the whole world.
Recycling 
Paper:  If your business is looking for a place to upgrade its recycling efforts, start here because it's easy, inexpensive, and helps you protect customer information.  We contract with a company that picks up all our paper monthly, then shreds and recycles it. 
Oil Filters:  Your dealership is probably not recycling these now.  It will add cost, but will save a lot of oil from eventually making its way to ground water.  Even after a lengthy drain, an oil filter retains a lot of oil in the paper filter matrix, and the only way to get it out is to recycle the filter. 
Tire weights:  Replace those lead weights that you're using to balance tires with steel weights, and ask your supplier to recycle them when they bring the new weights. 
Scrap metal:  Scrap metal has value, and haulers will take it away

free

so they can recycle it and earn cash.  Get a separate dumpster.  Less trash in your regular dumpsters can reduce the cost of your trash service.
Car wash water:   You will need to make a pretty significant upfront investment in equipment, and a continuing investment in maintenance. 

Frankly, you will not get a good financial return on this.  If you drain your existing water into a municipal sewer system then we don't recommend it because your water will receive treatment elsewhere; if you have a septic system then you'll be doing a big favor for groundwater in your community.
Entire cars:  Set up a donation program  at your dealership like we did at Planet. 

Upgrade other areas of your business
Use low emission paint in your body shop.  At our sister store, Planet Chrysler Jeep Dodge, we made the switch to low-VOC (volatile organic compound) paints and the quality of the finish is just as good.
Purchase supplies (such as paper, binders, staples) with recycled content.  These are no more expensive, or only minimally more expensive, than virgin products--and your purchase helps stimulate demand for sustainability throughout the supply chain.
Paint your roof white, especially if you're in an area of the country where you use a lot of electricity for cooling.  For a small investment, you'll reduce thermal loads on your roof, saving power and prolonging the life of your HVAC equipment. 
Apply translucent thermal film to your windows.  With just a light tint, you can exclude a lot of the sun's radiant summer heat from your showroom and offices. 
Replace your thermostats with microprocessor-controlled units.  By programming your thermostats, you can condition your building only when people are present, and at temps that you determine in advance (instead of individuals adjusting the thermostats through the day when they feel temporarily hot or cold). 
Turn off and unplug.  Request that your team members turn off their computers, monitors, adding machines, printers, phone chargers, etc. when they leave at night in order to reduce phantom loads.  Even in "power-saving mode," most appliances consume some power.  Why run a computer all night if no one is using it?
Install waterless urinals in the bathrooms.  We are piloting this project at our sister store, Planet Chrysler Jeep Dodge.  We were a little skeptical, but so far they work great.
Use native landscaping.  If you live in the desert, don't plant grass!  Choose a landscape design theme with vegetation indigenous to your area so you can avoid sprinklers, herbicides, pesticides, and fertilizers.
Install low-E glass.  Low emission glass limits heat transfer between the inside and the outside of your building.  Because of the cost, installing new windows makes the most sense when you're already remodeling your space or your windows are at the end of their useful lives.
Install operable windows.  If you operate in a temperate climate, as we do, you can leave your HVAC equipment off for several months of the year by relying on natural air movement through the facility.
If your shop compressor is older than ten years old, it's probably a piston compressor and you might upgrade to a scroll design.  Replacing it will pay you back quickly.  If you don't want to do that, walk through your shop at night, after everyone has quit working for the day, and listen for air leaks in your conduit joints and quick-disconnect fittings so you can stop the leaks.  We do this routinely and we're always finding air leaks.  Air leaks make your compressor cycle unnecessarily.
Connect your shop's central tailpipe exhaust fan to a wall timer.  Leaving it on all the time sucks out a lot of conditioned air from your shop, making your HVAC equipment work overtime.  A timer allows your technicians to use it only when they need it.
Power your building with solar panels.  This is a big project...expensive and complex.  But it will take your business from tinkering around the edges of sustainability to doing something profound.  Click here

to learn more about how we did it.
If you have questions and would like to learn more about how to green your dealership or other commercial facility, email us
. 
Planet Subaru. 
Your
un
Dealership
.
Make an Inquiry
* Indicates a required field
Hours
Monday

9:00AM-7:00PM

Tuesday

9:00AM-7:00PM

Wednesday

9:00AM-7:00PM

Thursday

9:00AM-7:00PM

Friday

9:00AM-6:00PM

Saturday

9:00AM-5:00PM

Sunday

Closed