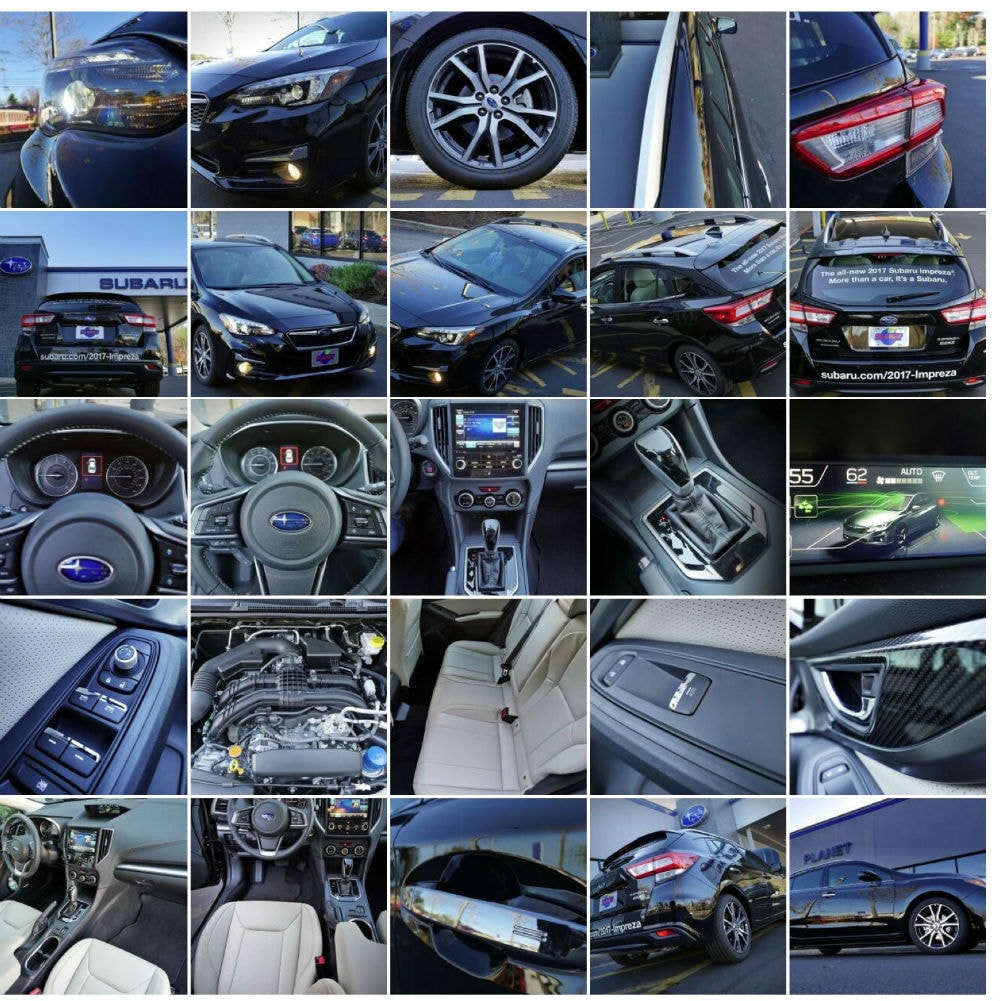 Click to enlarge.
Note that the pictures show a 2017 model, but there are no exterior changes for 2018 so they are identical.
---

Executive Summary
We expect to see the 2018 Impreza arrive in Fall, 2017.  Subaru typically introduces all-new models on a five-year product cycle.  Since Subaru debuted this generation for the 2017 model year, you can expect very few changes.  The only change that Subaru has published is the addition of automatic headlight activation with windshield wiper use on all models except the base. Prices went up only $100.
Not that you would need any changes...compared to the last generation, this Impreza grew slightly in size, rides on an all-new platform, and enjoys better fuel economy--up to 38 mpg on the sedan with automatic transmission. 
Subaru is now producing the 2018 Impreza at its sole US plant in Lafayette, Indiana.  (Subaru imported previous-generation Impreza generations from Japan). 
---

Take a deep dive into the 2018 Impreza: