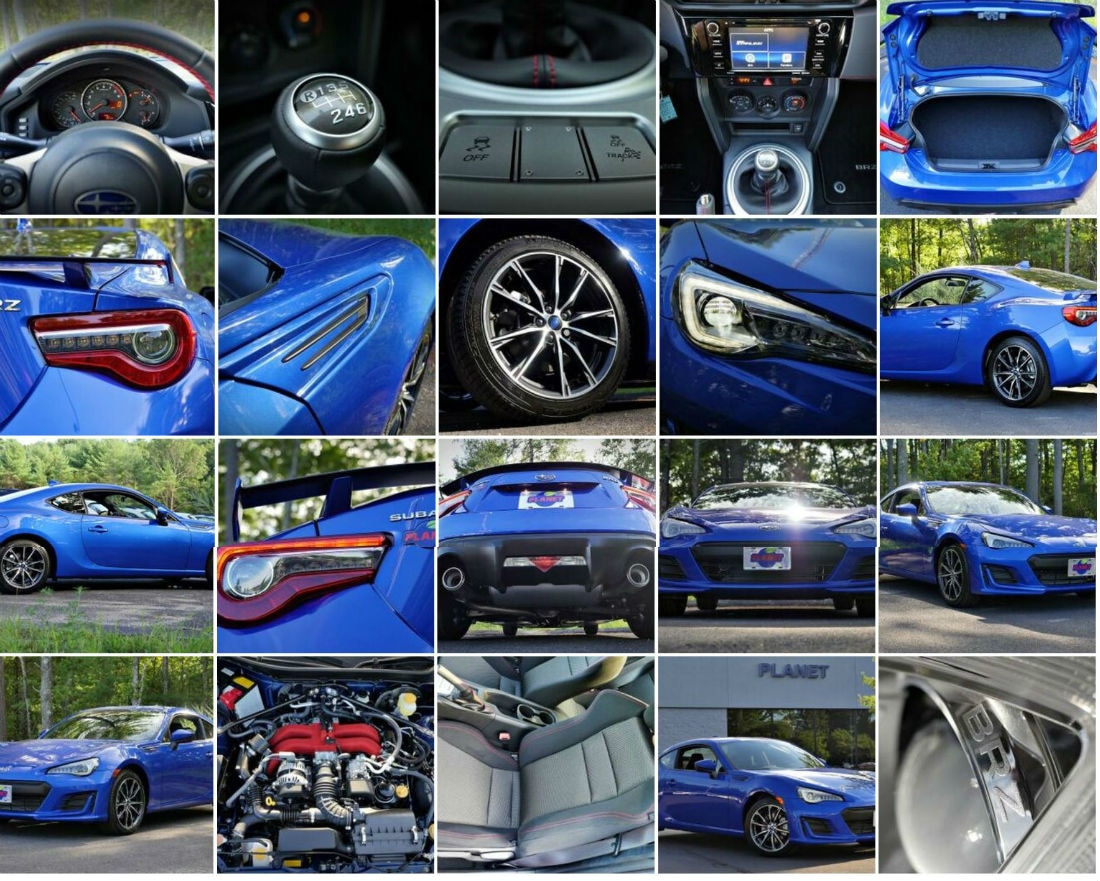 Planet-exclusive BRZ Gallery...
click to enlarge
Overview:
You can now
order a 2019 Subaru BRZ from Planet Subaru
. 
The laws of economics dictate that low-volume models get updated less frequently than the top sellers (e.g. Forester and Outback).  Those volume products are usually all-new every five years, with a significant "refresh" in the fourth year. Re-engineering a vehicle can cost many millions of dollars, so the vehicles that Subaru sells in boutique quantities receive less frequent updates...Subaru annually sells over 500,000 vehicles in the United States and only a few thousand of them are BRZs. 
So Subaru announced no changes to the 2019 BRZ other than a small price increase and the introduction of a special edition model. Subaru has not announced when we will see an all-new BRZ, but it's not this year and probably won't be the next year either. 
Don't hold your breath waiting for a convertible option, or a hybrid powerplant, or four-doors.  Planet Subaru "built" a
composting BRZ
but there is only one of those!  (Actually, there isn't even one).  Subaru got us excited with a BRZ
STi concept powered by a turbocharged 2.0 liter engine, but alas, it was just a concept.  Read more about that car
here
. 
You can count on a special edition, offered in exclusive quantities (usually less than 1,000 units), to keep excitement high.  Here's a look down memory lane.  (Click on the hyperlinks for more info):

Priced at $30,140, the 2019 BRZ Series.Gray is based on the 2019 Limited model equipped with 6-speed manual transmission and Performance Package. The BRZ Series.Gray comes in Cool Gray Khaki with 17-inch black-finish alloy wheels, foldable exterior power mirrors with Crystal Black Silica finish and black BRZ and SUBARU badging.
The cabin of the special edition BRZ features an exclusive combination meter visor and upper interior door trim in Grand Luxe® with red stitching, and the day/night mirror uses a frameless design. A total of 250 BRZ Series.Gray will be produced for the 2019 model year.
---
Take a deep dive into the 2019 BRZ, including pricing: