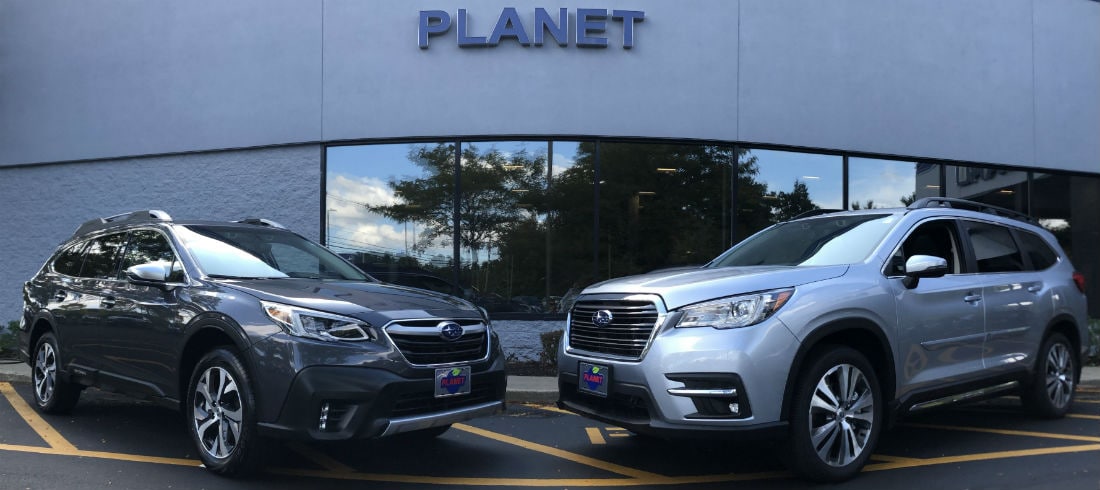 Executive Summary

What is the difference between Outback and Ascent?  At a quick glance, you'll observe that the Ascent looks like a big Outback...but there's a lot more going on beneath the sheet metal. Both are considered mid-size, sport utility vehicles, but the Ascent is the Subaru flagship and considerably larger than the Outback.  Outback carries only five passengers, Ascent takes 7 or 8 depending on your middle-row selection. 
Ascent was all-new for for the 2019 model year and is built on Subaru's new "Global Platform," a modular chassis that offers superior crash absorption and handling agility. Subaru introduced the current version of the Outback for the 2020 model year and now it rides on the new frame. 
Ascent has the longer
wheelbase
(the distance between the axles), almost five inches.  Lengthening the distance between the axles provides an even smoother ride because the vehicle platform covers more square area and therefore bumps are less noticeable. The Outback weighs roughly 1,000 pounds less than the Ascent, so it handles more like a sports car than does the Ascent.