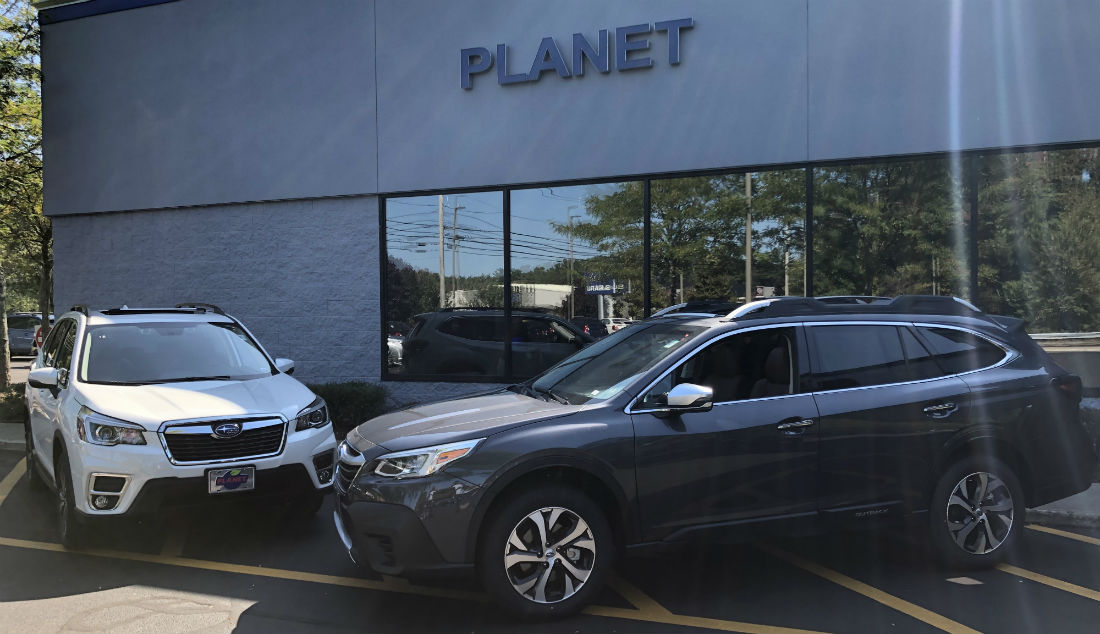 What is the difference between Outback and Forester?

---
Executive Summary

"Should I buy a Forester or an Outback" 
is the most common question we hear at Planet.  
Outback is a longer, more substantial vehicle--a "midsize crossover" where Forester is a "compact crossover."  Outback looks and feels more like a wagon, Forester looks and feels more like a small sport utility vehicle.  Comparably equipped, Outback is about $2,000 more.  Many shorter drivers like the Forester's high perch; other drivers prefer the Outback's smoother ride and European handling. Both have the same base engine with the same fuel economy. Only Outback offers an optional go-go motor.   

Outback has the longer 
wheelbase
 (the distance between the axles is four inches longer than the Forester).  Lengthening the distance between the axles provides an even smoother ride because the vehicle corners of the vehicle cover a larger area and therefore bumps are less noticeable.
Forester was all-new for the 2019 model year, and
"refreshed"
for 2022. Outback was all new for 2020. Both are produced on Subaru's newest "Global Platform" that gives both cars remarkable handling and crash absorption abilities.