Changes, Improvements, Updates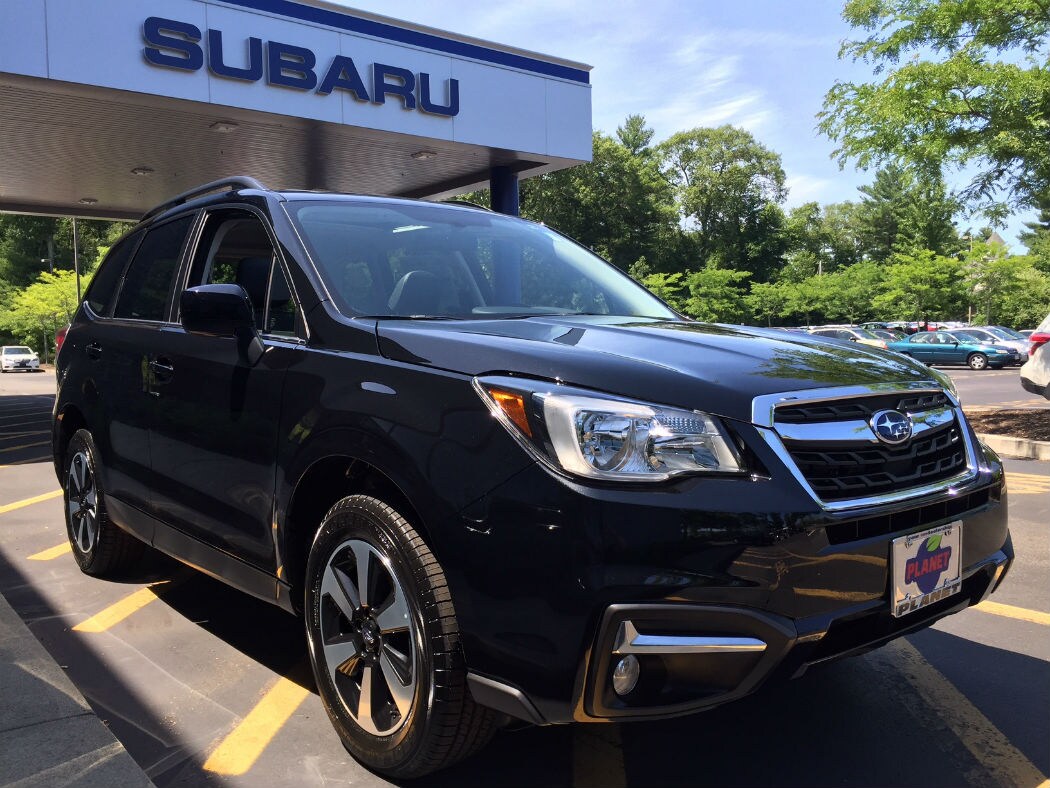 2017 Forester
Planet-exclusive 2017 Subaru Forester gallery. 
Click to enlarge.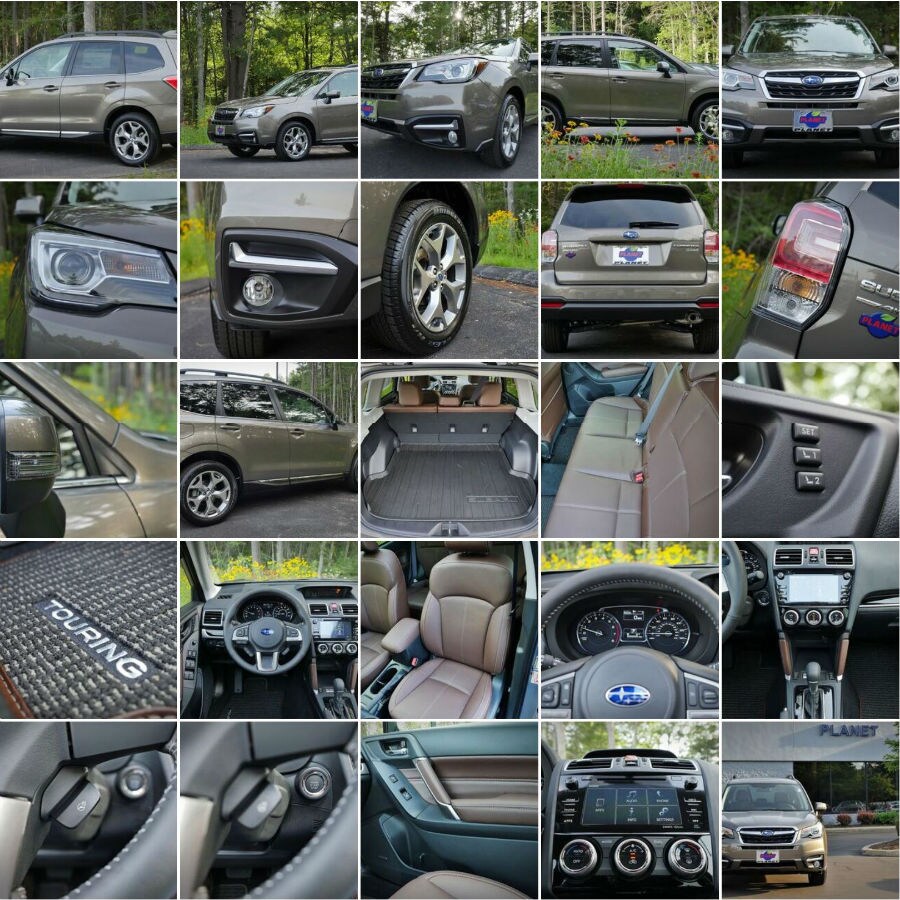 ---
Looking at pre-owned?
Compare
current Forester (2014 and up) with previous generation (2009 to 2013).
---
Overview

2017 Foresters are arriving at Planet Subaru now! 
Subaru introduced this generation of Forester in 2014.  The 2017 Forester represents the fourth model year in Subaru's five year product cycle.  Rather predictably, Subaru waits until this fourth year to offer a visual "facelift" and to update some mechanicals.  This fourth-year refresh is also humorously known as the BMC or "big minor change." 
Highlights of the changes:
New front fascia, taillights, and wheels;
Modest tweaks to the interior with more upscale trim pieces;

Quieter cabin thanks to thicker door glass and more soundproofing at engine firewall and wheel wells;
More natural shift sensation by adding subtle "steps" in the continuously variable transmission;
Rear Cross Traffic Alert, Blind Spot Detection, Lane Keep Assist, High Beam Assist, and Reverse Automatic Braking optional for the first time on Forester;
Improved, latest generation Eyesight with cameras that see farther and wider;
Revised steering ratios and suspension geometry for better handling.
Torque vectoring now standard on XT Touring with Eyesight model.