Planet explains Subaru's Active Torque Vectoring in terms you can understand!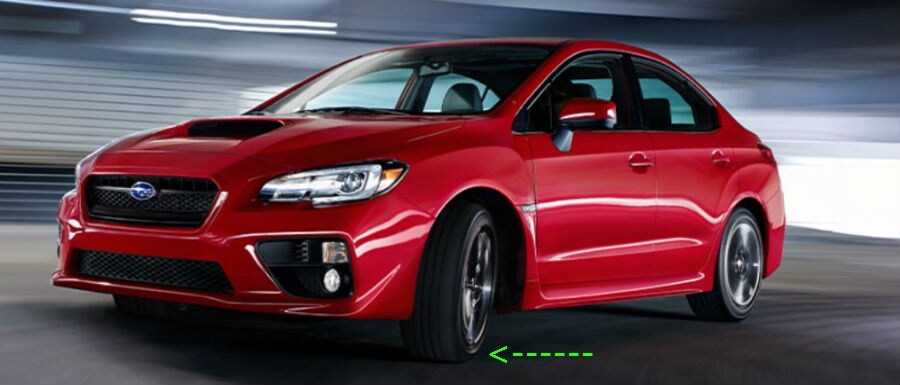 In a curve, your Subaru can apply braking pressure to the inside front wheel. 

---
In a nutshell:
Subaru Active Torque Vectoring (ATV) applies light brake pressure to the inside front wheel as your Subaru car carves a corner, which pushes more power to the outside front wheel, reducing wheel spin and sharpening handling. When the system is active, you might hear or feel the operation of your Subaru's anti-lock brake pump sending hydraulic pressure to actuate the brake system.

With the 2024 model year, all new Subarus with all-wheel-drive come standard with ATV.
Timeline (model year when each vehicle gained Active Torque Vectoring):
Impreza
2017 and later Sport models, and all Imprezas since 2024;
Forester
2017 and 2018 Turbo models, and all Foresters since 2019;
Ascent
all trims since 2019 when the vehicle was introduced;
Solterra
all trims since 2023 when the vehicle was introduced, though the system goes by Toyota's nomenclature: "Active Cornering Assist" because the Solterra is a joint venture vehicle with the very similar Toyota BZ4X.
More detail for the gearheads:
ATV is part of Subaru's
Vehicle Dynamics Control
system, which monitors where the car is going and the speed at which all four wheels are rotating. VDC helps prevent skids. If your Subaru strays from your intended direction (due to sand, ice, rain-slicked pavement, etc.), VDC can reduce engine power and apply brake pressure to individual wheels, thus straightening your path. The Active Torque Vectoring system uses VDC hardware to monitor the path of your Subaru and apply braking pressure to either front wheel as required. 
Subaru could have used a limited-slip front differential to sharpen handling. (Subaru's supercar, the
STi
, used one). With ATV, Subaru ingeniously employed equipment that was already on the car, saving weight, cost, and maintenance.
---
Note: video is silent.