What are the changes? 

 
2016 Forester with Premium Package

  
Outward visibility remains best in the industry.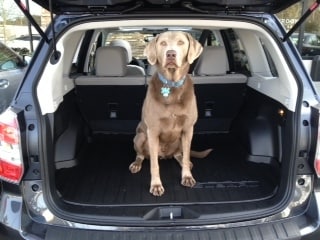 Meet our
hardest working team member.
---
Shopping used?
Compare
current Forester (2014 and up) with previous generation (2009 to 2013).
---
Executive Summary

The 2016 Forester is available at Planet Subaru now.  Learn more about
ordering a 2016 Subaru Forester from Planet Subaru
. 
Don't expect huge changes from last year's model.  Dimensions, sheet metal, and most specifications will be identical. Introduced as an all-new car for the 2014 model year, the 2016 Forester represents the third year in Subaru's typical five-year product cycle. 
Subaru and other manufacturers would love to offer an all-new car every year but this overkill would drive up the cost of the vehicles significantly.  Annually, Subaru makes very minor updates.  These include new upholstery patterns, new exterior colors, audio/connectivity upgrades, and the introduction or deletion of option packages.  Subaru only increased prices a few hundred dollars...which is less than the rate of inflation. 
The rumors flying about a very high performance Forester STi being slotted in above the Forester XT proved to be false.  While an STi version is offered in world markets, it appears that Subaru didn't anticipate enough volume in the North American market to justify the investment.  However, Subaru is introducing an STi "Sport" package on the
2016 Crosstrek
...so maybe Subaru will offer a similar appearance package on the Forester some time in the future.  Time will tell, and as soon as we know, we'll tell you here.
---
Four Minute Planet-exclusive introductory video