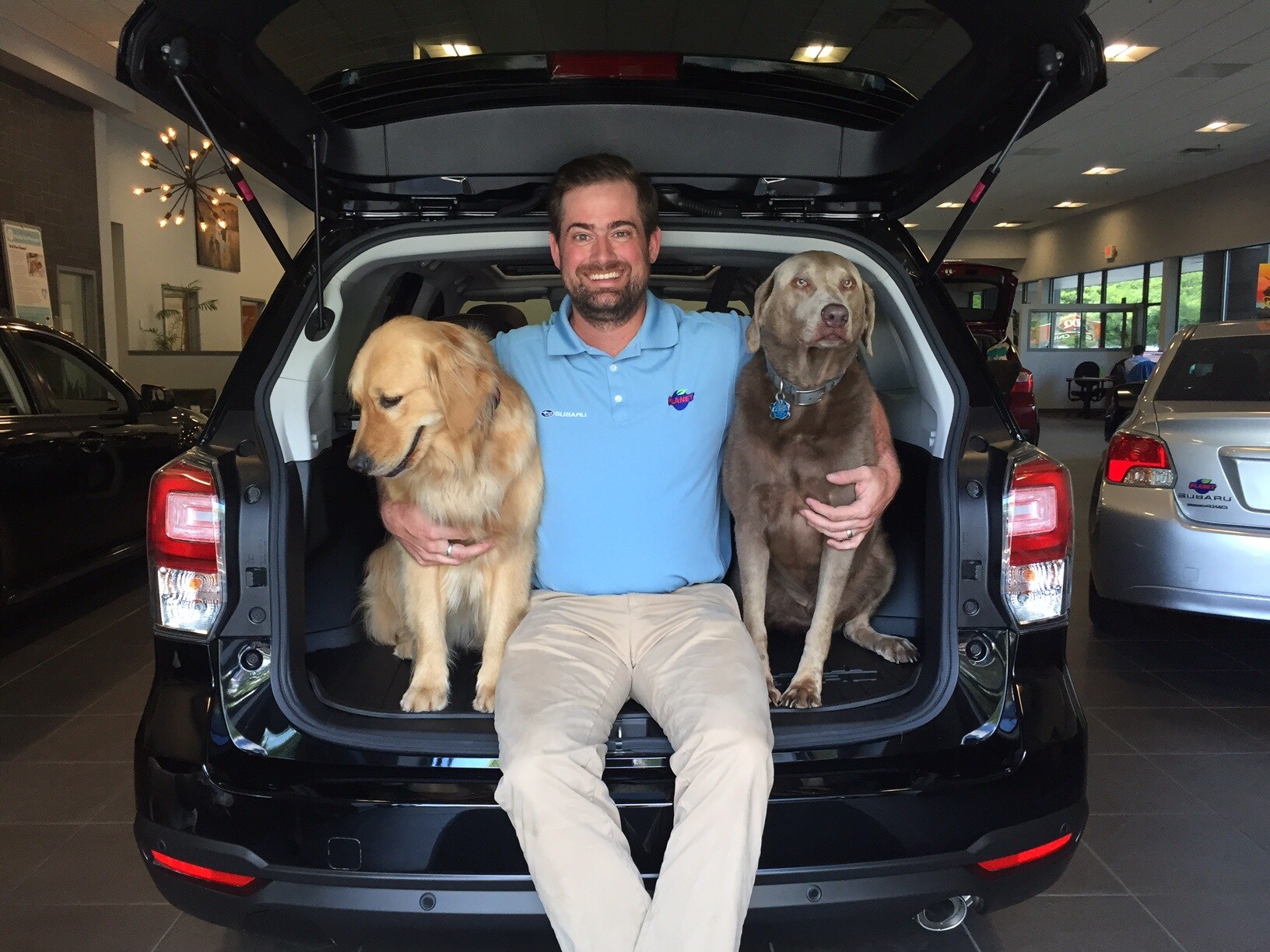 By Boston Voyager Staff

Dale, can you briefly walk us through your story - how you started and how you got to where you are today.
I joined the Planet team in 2002 as a salesperson, right after graduating with an engineering and management degree from Clarkson University in New York. I had seen a Planet recruiting ad looking for friendly, professional people who didn't have experience in the car business (a profile we still seek fifteen years later). My folks were a little skeptical after helping me pay for four years of college, but they appreciated the product-many Subaru's over the years had kept us going through upstate New York winters. And my father owned a business and understood the appeal of learning those skills early in life.
The brothers who had started the business in 1998 were quite young themselves so they weren't afraid of giving a lot of responsibility to "green" team members who showed potential. Within a couple years they promoted me to Sales Manager, and then later to General Sales Manager, supervising the various sales managers and salespeople. Recently I became the General Manager, responsible for the entire team of sixty people in the dealership. About the same time, my wife and I became parents of twins so I guess you could say I'm now responsible for 62 people!
They were born January 3rd. My wife, Erica, spent 25 days in antepartum, then once they were born, they stayed in the local NICU for 66 days (Teagan) and 97 days (Hunter). Erica and I spent 5-8 hours every day visiting. We're incredibly blessed to say the whole family came thru this experience in great health! This is the kind of life experience that puts everything into perspective for a person, and you quickly see what really matters.
Great, so let's dig a little deeper into the story - has it been an easy path overall and if not, what were the challenges you've had to overcome?
Perhaps the stiffest professional headwind I faced involved the stereotypes many people have about the car business generally. We are very different than the typical car dealership (we even trademarked the word "undealership" to describe our unique approach to auto retail). However, many people look down on the whole industry. Early on, some friends and family tried to talk me out of this career. It was (and still is) hard to attract genuine and professional folks to work at a car dealership because of the reputation of the whole industry. But I also saw the opportunity to give customers something they'll drive a long way to get-an alternative to the typical dealership treatment, and they have responded by making us one of the largest volume Subaru dealers-in both sales and service-among 64 in New England. And, fifteen years on, those friends and family who were initially skeptical have come to appreciate my passion for Planet Subaru.
Planet Subaru - what should we know? What do you guys do best? What sets you apart from the competition?
1. We were green before green was cool…we chose the "Planet" name when we opened in 1998, and have lived up to our commitment to minimize our environmental impact. We are the first Subaru showroom in the whole world powered entirely by the sun, and that's just one of many ways we respect Mother Nature.
2. Upon opening in 1998, Planet Subaru made a commitment to increase the number of opportunities for women interested in a career in the car business. Nationwide, women represent only a small fraction of the auto retail workforce, but Planet's sixteen women comprise 30% of the team-including three managers, six saleswomen, and many in the service department including advisors, a technician, even the service manager. Eight are moms, too.
3. It is nearly impossible to become a Purchase Partner at Planet Subaru if you previously worked in the car business. (If the benefits of this approach are not obvious, you haven't been to a typical dealership lately!) We find educated professionals and then teach them our ethical way of selling cars. And they just won't leave! Five of the eleven people who opened Planet Subaru on October 2, 1998 are still on the team. (Now we employ 60. It was an idea whose time had come, apparently).
Planet Subaru supports the Standish Humane Society, The Trustees of Reservations, Special Olympics Massachusetts and many other organizations in the community. Over the years we've helped them with over $200,000 in donations and many other ways.
Selected from over 20,000 nationwide, Planet was named to the Automotive News Top 100 Best Dealerships to Work For in 2014 (#49) and again in 2015 (#20). And the Boston Globe selected Planet Subaru from thousands of companies in all industries for its 2015 list of Top 100 Places To Work (#17 Small Company).
What moment in your career do you look back most fondly on?
My proudest professional moment occurred when I was able to hold the letter in my hand notifying the dealership of my official approval as a General Manager. I spent fifteen years earning the trust of the Planet Subaru team, and I also underwent a thorough vetting by the distributor, Subaru New England, and the manufacturer, Subaru of America.

Read more news stories about Planet Subaru.