Subaru discontinued production of the Tribeca in 2014.  We stock used ones, or you can wait until 2018 for Subaru's next 7-passenger vehicle, the
Ascent.
Biggest Subaru.

 



Stylish.





  
Optional rear DVD; standard rear air.


Most rear leg room of any Subaru.

 
Third row is fine for kids; tight for adults.


 

Dog not included. 


This nice couple from Whitman thought one brand new Tribeca in Deep Indigo Pearl was a good idea, but TWO would be even better!  We're still not sure how they're going to keep them straight.  We have sold many "his and hers" Subaru's before, but these are the first identical cars!
---
Tribeca in One Sentence:
Tribeca is Subaru's largest and most luxurious vehicle, and the only Subaru that seats seven.  Subaru recently discontinued production of the Tribeca but we stock used ones. 
---
Overview:
Tribeca is constructed on a stretched Outback platform, so in terms of proportions and road presence, it is like a tall Outback.  The first generation was produced in 2006 and 2007 with a 3.0 six cylinder.  Subaru redesigned the car in 2008 with a 3.6 liter six cylinder and a more attractive exterior.  The 2014 model is the last that Subaru built.    
---
Search our inventory for your Tribeca:
Subaru discontinued production of
NEW Tribecas at the beginning of 2014.  
Click to the right to see our low-mileage
used Tribecas.
  
---
Planet Exclusive Comparisons:

See our April Fools spoof:  Solar Powered Tribeca

Click to see the Planet-exclusive quick model comparison chart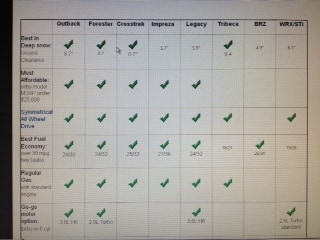 ---
Exclusive Planet Benefits: 

---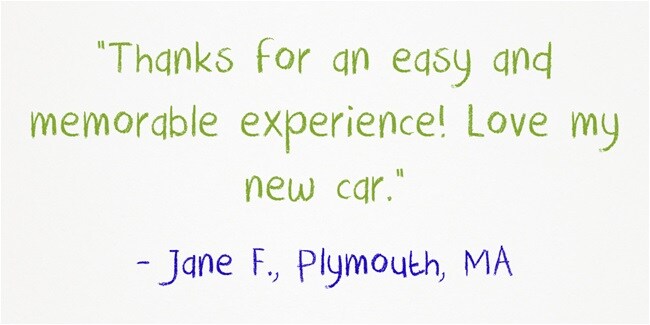 ---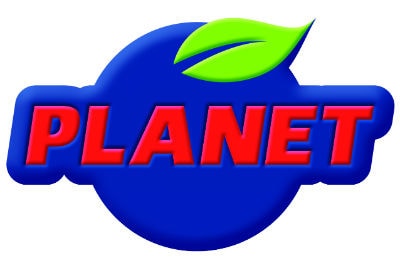 Since we only have
used Tribecas
, if you prefer a new car then you may want to consider our smaller sport utility vehicle, the Forester....