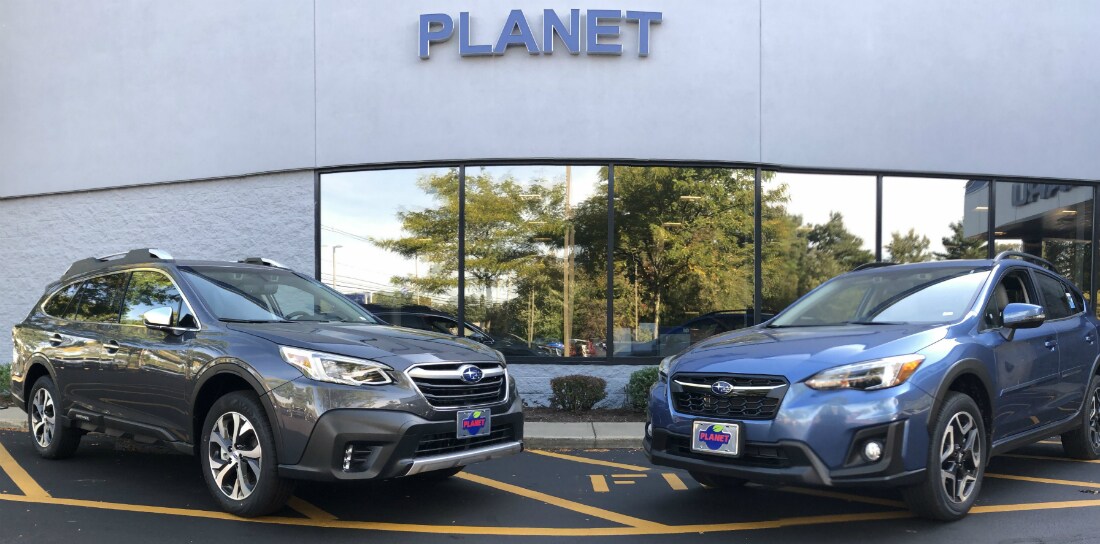 ---
What is the difference between Outback and Crosstrek?  Lots of folks new to Subaru compare the two, but usually not for long because they quickly discover big differences between them.  The Outback is a substantial "midsize crossover" where Crosstrek is a smaller "compact crossover."  Outback looks and feels more like a wagon, Crosstrek looks and feels more like a mini-ute.  Urban drivers tend to prefer the Crosstrek's ability to sneak around buses and into tight parking spaces.  Suburban drivers tend to prefer the Outback's limousine ride and cavernous interior. 
Outback has the longer 
wheelbase
 (the distance between the axles is three inches longer than the Crosstrek).  Lengthening the distance between the axles provides an even smoother ride because the vehicle platform covers more square area and therefore bumps are less noticeable. 
Both are "Top Safety Pick Plus" award winners of from the Insurance Institute for Highway Safety, the highest honor. Outback and Crosstrek offer the utility and all-weather prowess of a sport utility vehicle with the lower cost, higher fuel economy, better ride, and 
superior outward visibility
 of a car.  They boast many 
safety features
, including 
full-time symmetrical all wheel drive
(with no buttons to push). 
Comparably equipped, Outback is about $4,000 more.  When equipped with the standard engines, Outback gives up only one mile per gallon to Crosstrek around town, and they both return 33mpg on the highway.
---