---

Cats have all wheel drive.  Shouldn't your car?  

Does all wheel drive hurt fuel economy?

Yes, a tiny bit.  Before 1997, when some Subaru's were available with front wheel drive, the all wheel drive models were rated one mile less per gallon.  The hardware only adds about 150 pounds, so having all wheel drive is like having another person in your car.  But what a guy!  If you could have an extra "passenger" that kept you a lot safer under virtually every driving condition, you would want him with you all the time!  Make your next car a Planet Subaru and you'll have a guardian angel riding shotgun.  
---
  
If I have all wheel drive, do I need snow tires?

Approximately 97% of the tires in the United States are "All Seasons."  They come standard on every Subaru (except the sports cars:  WRX, STi, and BRZ, which wear "Summer Tires.")  With All Season tires, your Subaru will perform admirably in a variety of temperatures and conditions.   However, if you live in an area where snow and ice regularly accumulate, snow tires will noticeably reduce wheel spin and sliding on slick surfaces.

Visit out Planet-exclusive snow tire page


---
---
 

 

What is Subaru's EyeSight system?



Optional on certain 2013 and later Subaru models, EyeSight uses stereo cameras and other technologies to warn you about dangerous situations and even brake your car for you.    

Learn more about Eyesight.
---
 

 

What is a Subaru boxer engine and how is it different than the engine in a mortal car?
 
In most cars built now, cylinders that generate power are arranged like wine bottles standing straight up.  This is an "in-line" configuration.  In a "V6" or a "V8," the cylinders are arranged at an angle, like tilted wine bottles in the shape of a V. 

In a Subaru boxer, cylinders lie flat. When the engine is on, the pistons moving inside the cylinders pass each other like arms of sparring boxers. Only Porsche and Subaru use a boxer engine; they choose it to generate a lot of power from a small, light package that can be mounted low in the vehicle for great handling. 

See our Planet-exclusive Boxer Engine page.

---
 
 
What is Subaru's X-Mode system?



Standard on many models, Subaru X-Mode is a software program engineered to get you up and down vertiginous terrain using the traction control system.




X-Mode uses lower gear ratios to generate extra power at the wheels that have grip;

X-Mode deactivates the transmission's lock-up clutch to better direct power to slipping wheels;

X-Mode makes the traction control system extra sensitive so that it intervenes earlier during wheel slippage;

X-Mode employs "Hill Descent Control" so you don't need to apply brakes and risk locking them up when headed down steep slopes. 

---
 
 

 

What is Subaru Starlink? 

Subaru's infotainment platform provides hands-free connectivity and and safety services to vehicle occupants.  It works with Apple and Android devices.

See our Starlink page. 

---
---
  
What is Active Torque Vectoring?



Subaru ATV applies light brake pressure to the inside front wheel as your Subaru car carves a corner, which pushes more power to the outside front wheel, reducing wheel spin and sharpening handling.   


See our Planet-exclusive Active Torque Vectoring Page.

---
 

 
What is a turbocharger?

A turbocharger is a fan used to blow more air into the cylinders.  By increasing oxygen available for combustion, the engine can inject more fuel to generate extra power.  Turbocharging allows a small, lightweight four cylinder engine to generate power more efficiently than a bigger, heavier six- or eight- cylinder engine.  Subaru currently offers turbocharged engines on the Ascent, Outback, Legacy, and WRX/STi.
---


What is a Continuously Variable Transmission?

Starting with the 2010 model year, Subaru introduced a continuously variable transmission (CVT) called "Lineartronic." It has no gears.  In very simple terms, it's a strong steel belt that moves along variable width pulleys...the fatter part of the pulley for speed, the narrower part for power.  Subaru's CVT delivers great fuel economy and smoothness. Available on all models except BRZ and STi.  

See our Planet-exclusive CVT page.
---
 

What is Vehicle Dynamics Control?

VDC helps prevent skids.  First introduced by Subaru as breakthrough technology in 2001, it's now standard on every new Subaru since 2009.  Sensors throughout the car monitor where you're trying to go and where the car is actually going.  While driving around an icy corner, for example, the rear end of the car might start sliding.  To restore control, VDC will reduce engine power and/or apply braking pressure to slow individual wheels.  In nanoseconds, VDC will bring your Subaru back into line. 

See our Planet-exclusive VDC page.   

---
 
What are Anti-Lock Brakes?

Standard on every Subaru, ABS keeps your wheels spinning during braking.  You want your wheels to slow--but not stop.  If the car is moving but the wheels aren't, you can no longer control the car...you just skid.  ABS works with a sensor at each wheel that monitors rotation.  If the wheel is about to lock up, the sensor sends a message to your car's hydraulic pump to release and then reapply the pressure.  

---
 

 What is Subaru Brake Assist?



Research shows that drivers do not always apply all the pressure they should before an imminent collision.  They hit the brakes hard, but not hard enough to maximize the car's ability to stop.  Standard on every Subaru since 2009, Brake Assist monitors the rate at which your foot moves the pedal.  If your foot movement is sharp, the car will automatically apply the full force of the braking system instantaneously...
substituting a heart-thumping close call for a nasty accident. 
---
 

 
What is the Subaru Brake Override System?

Standard on every 2013 and later Subaru, the BOS reduces the likelihood of unintended acceleration.  If you press the gas pedal and the brake pedal at the same time, your Subaru will cut engine power so the brake pedal will win the contest. 

---
 
This Planet Lunar Car was rolled in an accident. 
The driver walked away with minor cuts.

 



What is the difference between

active safety

and

passive safety

?



Active safety

comprises the systems that prevent an accident.  Subaru examples include all wheel drive, anti-lock brakes, vehicle dynamics control, and brake assist. 



Passive safety

comprises the systems that protect you during an accident.  Subaru examples include a ring-shaped reinforcement frame, extensive use of high-tensile steel, boxer engine that collapses underneath the passenger compartments, and airbag systems that weigh occupants to deploy with optimum force to prevent injury. 

See our Planet-exclusive Subaru Safety page. 
---
Search our huge inventory!
---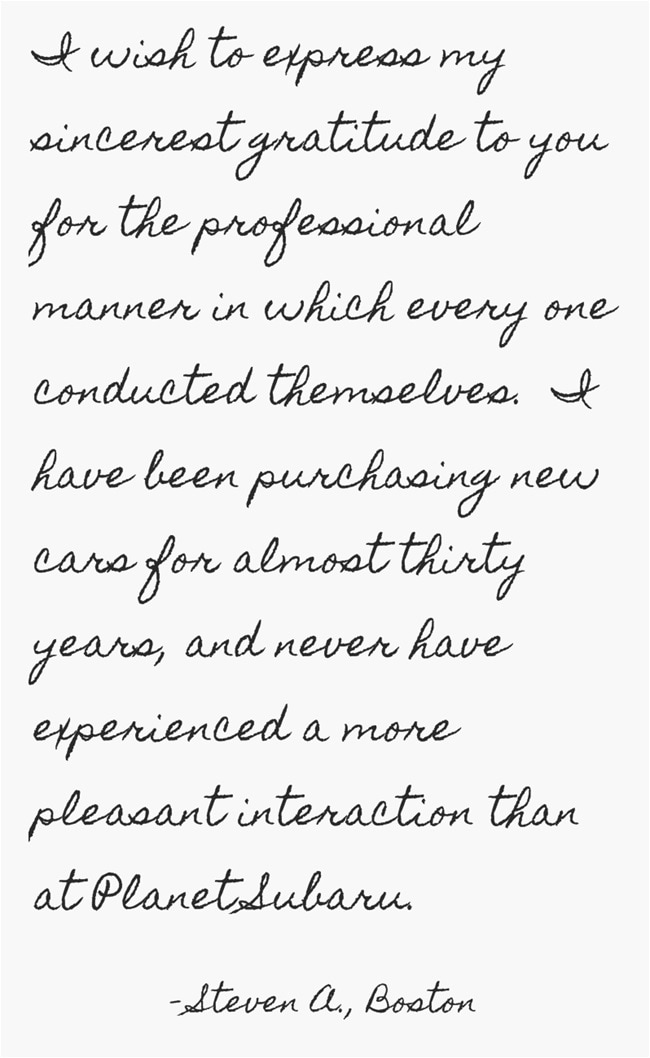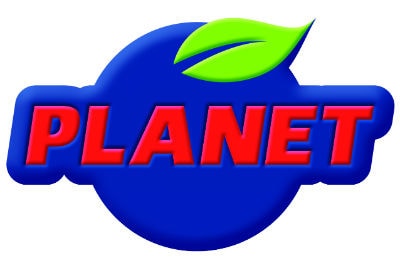 Only Planet helps Subaru buyers in Somerville, Cape Cod, Hyannis, Bourne, and Boston understand how all this Subaru technology works.